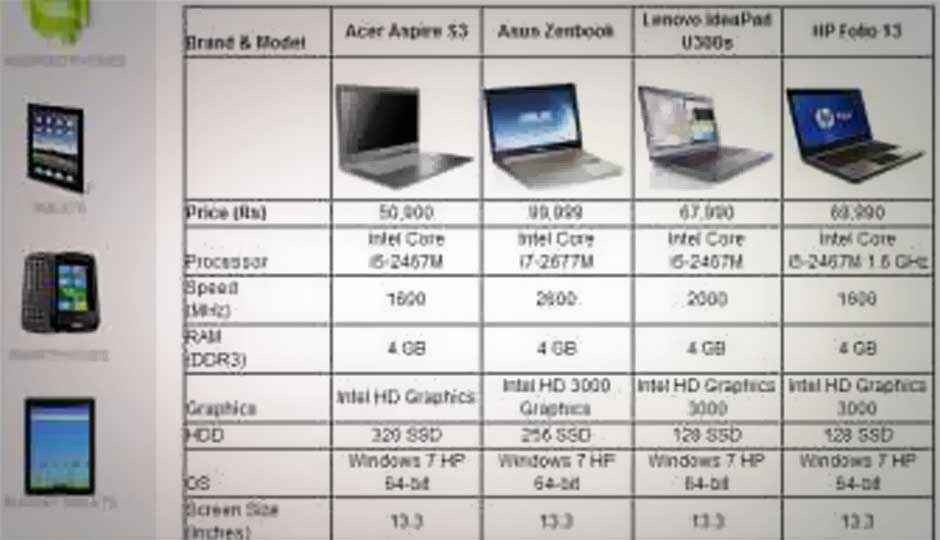 Google India recently commissioned a study by Nielsen, trying to understand the influence of the internet on technology product purchases in the country. According to the India chapter of the search giant, the report's findings indicate that there has been a "dynamic shift in the shopping behaviour of Indians."
The Nielsen study was conducted across 12 cities in India, spanning the top 4 metros, 4 'tier 1' cities, and 4 'tier 2' cities. 3,677 respondents were interviewed outside 200 multi-brand and single-brand stores across these cities.
The findings show that 40% of all the respondents said they had taken help of online information for tech gadget purchase decisions. 7 out of 10 of these surveyed buyers also said they knew the exact brand and model of the device they wished to purchase, before they walked into the store, attributing their preparation to the internet. In tier 1 and 2 towns, the figure went up to 83% of the respondents, who knew the exact brand and model.
While researching details about their desired tech gadgets online, buyers engaged in activities such as looking up the prices of the products, surfing product photographs, reading specifications, watching videos, reading product reviews, locating stores and visiting product comparison sites.
According to the study, the internet ranked as second only to the TV as a medium (in metro and tier 1 cities) for awareness about tech products. Mobile phones also feature in the search for information, with 46% respondents saying that they used mobile internet for research. In tier 2 cities, 22% of the respondents said they used the mobile as their sole device for accessing the internet for research.
Another aspect surveyed was the price range of products that consumers would generally research online, and the report indicated that research intensity was higher for high value products. The research intensity increased for mobile phones priced above Rs. 7,000, for laptops priced above Rs. 30,000, and for TVs priced above Rs. 30,000.
The reports finds the average duration of online research for products in the above price range was said to be 2 weeks. The respondents also said that they became aware of new products and brands during their online research process, with over 57% respondents changing their mind about the brand/model they wanted to purchase when they look for information online.
Laptops (54%) emerged as the most searched product category, followed by mobile phones (39%), digital cameras (38%) and televisions (33%). When asked about the reasons to visit the stores to purchase a product, buyers said that they wanted to get the 'look & feel' of the product, check if there are any deals available, negotiate for price, get details on guarantee, get more information on the selected model and some installation advice.
In addition to the offline Nielsen study, Google also looked into its own search queries for the technology & consumer electronics product category (second only to travel in search traffic) for the duration of the last one year. The most searched technology brands by product category on Google search for the period of Jan 2012 to October 2012:
| | | | | | | |
| --- | --- | --- | --- | --- | --- | --- |
| Mobile Phones | Laptops | Cameras | TVs | ACs | Refrigerators | Tablets |
| Samsung | Dell | Sony | Sony | Voltas | LG | Apple - Ipad |
| Nokia | HP | Canon | Samsung | LG | Whirlpool | Aakash |
| iPhone | Samsung | Nikon | LG | Samsung | Godrej | Samsung |
| Sony | Lenovo | Samsung | Videocon | Hitachi | Videocon | Micromax |
| HTC | Acer | Panasonic | Panasonic | Panasonic | Kelvinator | HCL |
Rajan Anandan, VP & Managing Director Sales & Operations Google India said, "This study brings to light two important facts – first, Internet as a medium has gone mainstream and not only does it help in creating awareness and consideration but it is substantially impacting decisions of final purchases, which was traditionally the role of point of sale and in-store sales people. The retailers' ability to influence a buyer's mind is diminishing and companies need to look at engaging buyers online about their products and offerings. Secondly, the Internet is impacting decisions in tier 2 cities as well and mobiles are emerging as a strong medium."
He further added, "While the technology vertical is one of the early adopters of digital advertising medium but there is tremendous scope and opportunity for players to fully leverage the digital medium to engage buyers online including mobile - which is growing faster than the PC."