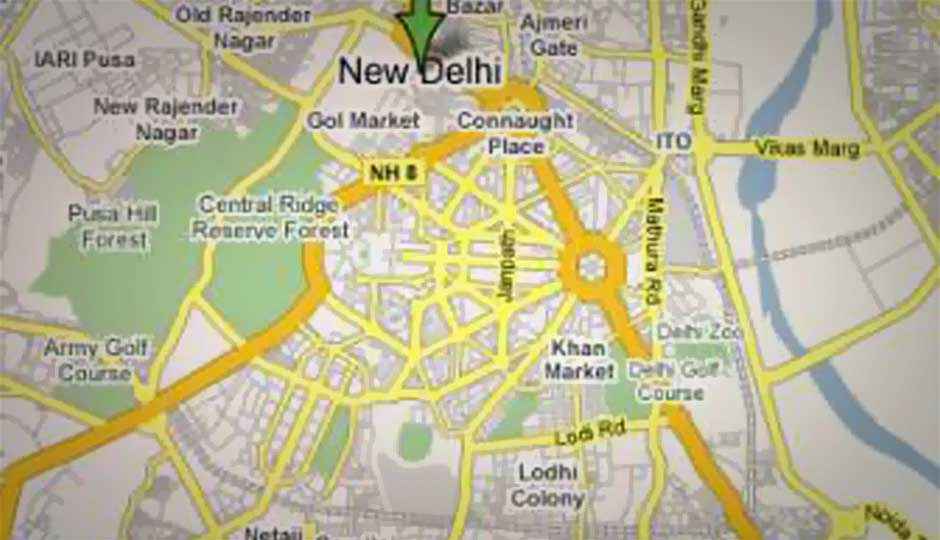 Google has come under the government scanner for allegedly breaching India's defence regulations on mapping. Delhi Police has planned to conduct a probe into allegations that Google violated rules by asking users to add information about their areas for its online map service through a competition called Mapathon 2013.
Delhi Police, however, said it will contemplate all the factors before registering an FIR against the Internet giant. "We received a complaint on March 25. We are transferring the case to the cyber wing of the Economic Offences Wing,'' said Chhaya Sharma, DCP (south) Delhi.
Police is likely to include IT experts, IIT professors and cyber experts, in the probe. Survey of India, the government agency that filed the complaint, is said to have taken up the matter at the highest levels including defence, home and science and technology ministry.
India's Additional surveyor general RC Padhi says no one can publish anything related to internal security without seeking approval of the defence ministry, which didn't happen in this case.
"We wrote a letter to Google on March 21, asking them to stop the competition. The company did not revert. We then asked our regional office at R K Puram in south Delhi to lodge a police complaint,'' Padhi is quoted as saying.
"We have to ensure that security is not compromised. Mapathon jeopardizes the national security and is an open violation of the national map policy," Padhi added, observing that some information uploaded on Google Maps could be "sensitive".
Recently, Bhartiya Janata Party (BJP) MP Tarun Vijay had raised the issue of Google allegedly violating India's defence rules on mapping.
"Getting every inch of India mapped by illegally inviting people to send the data for their US-based servers presents a grave danger to the security and poses a challenge to the Indian state," the BJP had said. "The Mapathon activity by Google Maps is in contravention of the National Map Policy and map restriction policies issued by the defence ministry from time to time."
Earlier this year, Google had launched Mapathon 2013 contest in India. Under the competition, users across the country were asked to add information about their neighbourhoods in Google Maps. Google said the competition was meant to improve mapping service in the country.
Google had also rejected the allegations of violating rules. "Map Maker (the tool used during Mapathon) was launched in India in 2008 with the goal of making local information more accessible to all, by allowing people to add information to Google Maps. Indian authorities, including the ministry of science and technology and the Surveyor General of India, have been briefed on Map Maker, which complies with all laws," said a Google spokesperson.
It is notable Google is facing similar troubles in other countries such as Israel, South Africa and Japan over its mapping campaign. Google's Street View Campaign has already come to halt in India over privacy and security concerns.
Source: Times of India, The Hindu