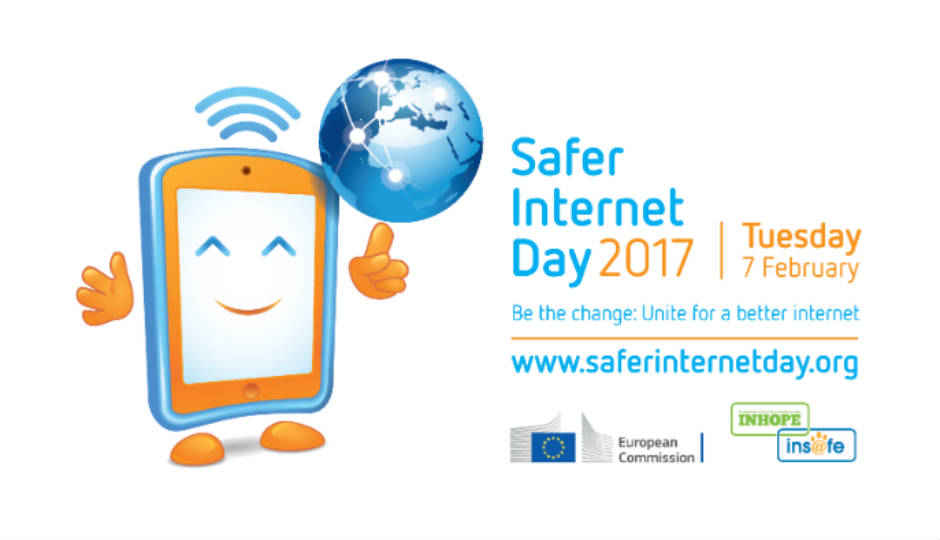 The internet has become a part of our everyday lives and is a vital medium for information and entertainment. However, it's also not entirely safe. From identity theft to predators, the internet can also be a great source of harm for those who aren't careful. So Safer Internet Day is observed each year and is dedicated to the spread of awareness on the risks of being online. The theme from this year is 'Unite for a better internet' and in keeping with the theme, tech giants from all around the world have come together to ensure that the internet becomes a safe haven, especially for children. Whether by releasing new and safer features for their websites to just spreading awareness, these companies are doing their bit to make the internet a secure place.
Google
Google has stressed the importance of simplifying and amplifying the ways people can stay safe online. It says that it is constantly working on systems and tools such as spam detection and Safe Browsing. The company has developed the 'app analyzer,' which is a modified version of Safe Browsing and is specifically designed to hunt for dangerous apps in Google Play and other app stores.
Sunita Mohanty, Director, Trust and Safety, Google India said, "Google remains committed to providing all users a safe online experience, and help make the broader web of sites and apps more secure as well. We're constantly improving our automatic protections, but we also want to make sure our users are empowered with the controls to adjust their security settings to ensure a safe experience. A big thank you to all the young people who shared with us their brilliant ideas and campaigns and helped us in our endeavor to make the web a safer place."
The company has also urged users to take a quick Security Checkup and review and manage their Google Account's security settings. You can take the checkup yourself by clicking here.
Facebook
Facebook is one of the most popular social media platforms in the world and is used by young and old alike. In the spirit of this year's theme, Facebook India has thanked its partners, UNICEF India, Centre for Social Research (CSR) India, Learning Links Foundation, Breakthrough India and Youth Ki Awaaz. It has also promoted its safety page, which can be visited by clicking here. The page gives users access to information, resources and tools regarding personal safety on Facebook, including information of cyberbullying.
The company states on the page, "People come to Facebook to share their stories, see the world through the eyes of others and connect with friends and family. Our mission is to give people the power to share and to make the world more open and connected. We want everyone to feel safe when using Facebook."
Microsoft
On Safer Internet Day, Microsoft released its findings of a survey conducted through its Digital Civility Index. The index was created with the aim of making people understand the need to treat everyone with dignity and respect. The survey was conducted through 14 countries and polled teens (13-17) and adults (18-74) asking them about their experiences and encounters with 17 different online risks across four categories. These included behavioral, reputational, sexual, and personal/intrusive.
The findings revealed that 63% of Indian respondents said that they have been exposed to an online risk, while 44% of Indian experienced their most recent online risk within the past month. Further, the youth were more confident in managing uncivil behaviour and were more knowledgeable in knowing where to get help. However, only 50% of the youth and 35% of adults actually knew where to get help. You can read the complete report by clicking here.
"On Safer Internet Day, Microsoft is using the Digital Civility Index to amplify awareness and demonstrate the need to further educate young adults, parents, educators, and policymakers about the real-world consequences of negative online interactions, which can have serious consequences. We hope these findings will serve as an evidentiary base for a global drive toward digital civility and increase accountability among internet users," said Madhu Khatri, Associate General Counsel, Microsoft India.
Telenor
Telecom operator, Telenor also released the findings of its survey of parents and adults on digital bullying affecting youth. The survey was conducted over Facebook and targeted users between the ages of 18 and 64 who had stated an interest in parenting, family issues, child welfare and online security. It also revealed that 99% of school going children in urban areas are using internet, out of which every second child feels unsafe online. Further, over 35% said that the have experienced hacking of their account, while 15.74% said that they have received inappropriate messages
Cyberbullying was a major part of Telenor's survey and revealed that 46% of respondents said that they speak to their children all the time about internet and online behavior, while 39% said that they discussed it sometimes. Hostile, rude comments, and online profanity were the most common form of cyberbullying that the respondent's children had experienced. Further, those children who played online games reported a higher rate of cyberbullying attacks.
"In the lead up to Safer Internet Day, we conducted this digital survey to keep on the pulse of the ever-evolving arena of digital bullying, to see how it affects children in Asia, and what both adults and children can do about it," says Zainab Hussain Siddiqui, Director, Social Responsibility, Telenor Group. "Encouragingly, across Asia, we see examples of awareness-building efforts – on the part of our company and many others – reaching scores of children, parents and school teachers. And we hope this is leading to more resilience against online mistreatment."
Cisco
Cisco has released an Annual Cybersecurity Report and that has revealed that even companies need to be safe on the internet. The report revealed that in 2016, over one-third of organisations experienced a breach leading to a substantial customer opportunity and revenue loss of more than 20%. However, 90% of these organizations are improving threat defense technologies and processes after attacks.
The report also noted that hacking became more 'corporate' in 2016. While attackers continue to use time-tested methods, they also employ new approaches that mirror the "middle management" structure of their corporate targets. However, it was also noted that there was a drop in the use of large exploits like Angler, Nuclear and Neutrino.
Other Popular Deals
Samsung A7 2016 Edition Golden

Rs. 18990 *

Buy Now

Mi A2 (Black, 4GB RAM, 64GB...

Rs. 13999

Buy Now

Redmi 6 Pro (Black, 3GB RAM,...

Rs. 8999

Buy Now
*Includes Cashback
​