Google has been ramping up its live streaming feature on YouTube for quite some time now. Back in 2010, Google had rolled out YouTube live streaming to some networks, promising to expand the service in the future. Well, after more than two years, Google has announced expanding the service to more YouTube channels.
"Live streaming can bring great experiences to your viewers, create deeper engagement with your fans and build a hyper-engaged audience for your channel. Over the last year, many YouTube creators have used our live streaming to make their channels a destination for Emmy-winning sports events, amazing music, immersive gaming, engaging talk shows and so much more," wrote Satyajeet Salgar, Product Manager, YouTube in a post.
Users, who have "eligible accounts", can offer YouTube live streaming. To check if you're eligible, you need to visit Account Feature page. If you see an "Enable" button, you can sign up for YouTube Live. Google says those have signed up will be able to live stream to the world from their channel in the following weeks. There's a catch though - to offer YouTube live stream, the channel must have e a minimum of one thousand subscribers.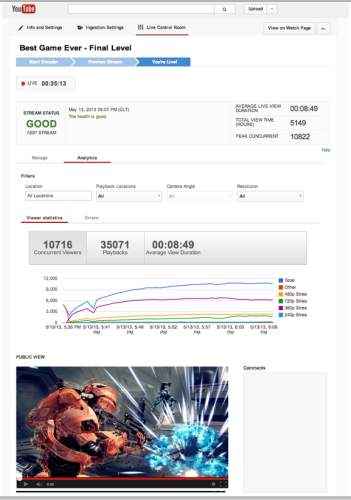 Google says YouTube Live enables you to provide your audience "a great viewing experience, with great streaming quality and instant scalability and reliability". The company explains some key features of YouTube Live:
You get real-time transcoding in the cloud, so you only need to send us your highest quality stream and we make it instantly available in all resolutions and device formats
You can show multiple camera angles, add closed captions, and insert ads and slates
Viewers can watch the live stream from any device, get the best quality constantly adjusting to their Internet connection, and can skip back and forth in the live stream
Users can find more information on the live streaming at Google's Help Center, and can also check out the YouTube Live Streaming API for more on creating own live experience with YouTube.
Source: YouTube