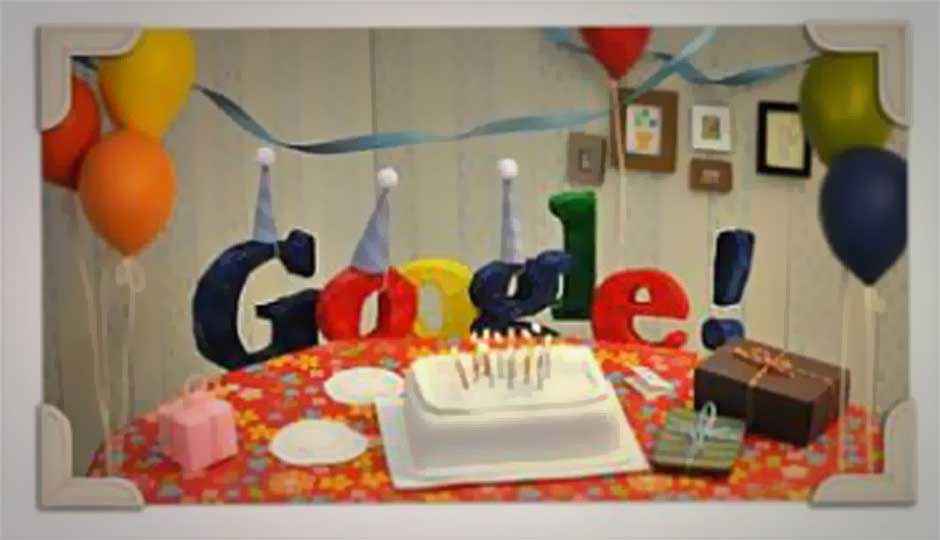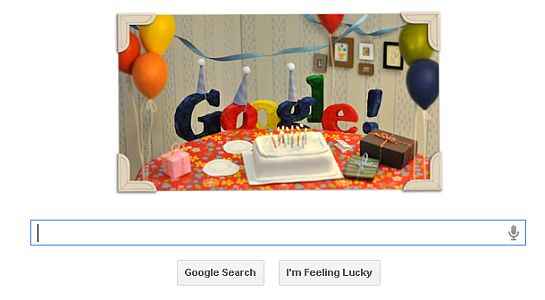 Now officially a teenager, Google today celebrates its 13th birth anniversary with a doodle featuring five letters of the company logo donning party hats seated around a cake with balloons and gifts around – a typical birthday party scene. [RELATED_ARTICLE]
When clicked, the Google Doodle directs you to search result page on Google. The popular search engine giant was started as a research project by Larry Page and Sergey Brin in 1996. The company filed for Inc. on September 4, 1998 and booked Google.com domain on September 15,1998. However, the company chose to celebrate its birthday on September 27.
Google has posted a simple doodle for its 13th birthday, unlike the usual fanfare and dynamics given to some of its recent doodles such as Freddie Mercury doodle and Les Paul doodle. The doodle comes with a very simple approach and a very basic design.
Google's doodles have gained immense popularity over the past few years. Google put up its first doodle in 1998 in honour of Burning Man Festival held that year. Since then, Google has come up with more than 900 doodles, commemorating events ranging from news events, birthdays, achievements and other important dates in history.
Google's 13th anniversary comes at a time when the Internet giant is facing stiff competition from Facebook. To ensure its dominance, Google has come up with its own social networking site called Google . As you must have already noticed, the rivalry between Google and Facebook has intensified with both sides frequently rolling out new services and features. Facebook is currently rolling out a spate of new features including a site redesign. On the other hand, Google still enjoys a strong presence online. Researches show that Google has nearly 90 percent share of the global search engine market.