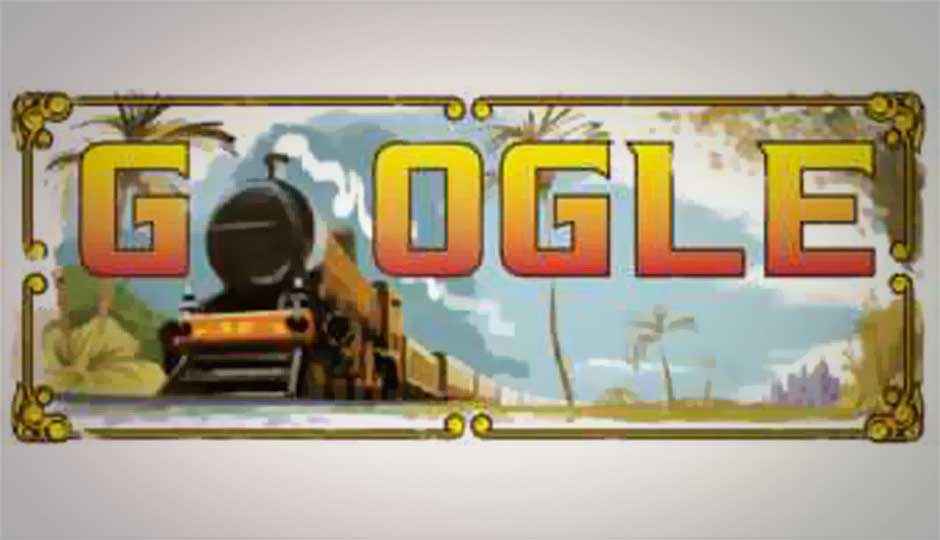 On April 16, 1853, India's first passenger train service was inaugurated between Bori Bandar in Mumbai (then Bombay) and Thane. Since then, Indian Railway has come a long way, now covering a total length of 64,460 kilometres. It also happens to be the fourth largest network in the world. Google today celebrates the accomplishments of Indian Railway and commemorates 160th anniversary of India's first passenger journey with a traditional doodle on the home page.
Today's Google doodle features a steam engine facing towards the readers. The first of 'O' of Google's logo becomes the front part of the engine. The background has the typical Indian greenery, while the doodle is enclosed with vintage frames. Clicking on the doodle directs visitors to search result page on 'India's first passenger train service'. Take a look at today's Google doodle below: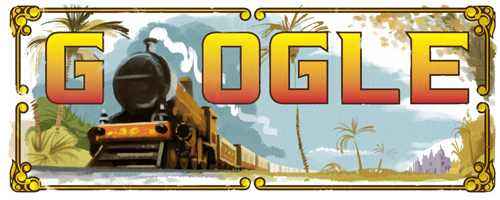 While 1853 was the year known for India's first passenger train service, a plan for a rail network in India was first proposed much earlier in 1832. The first rail line of the Indian sub-continent was set up near Chintadripet Bridge (presently in Chennai) in Madras Presidency in 1836 as an experimental line. You can check out Indian Railway's detailed history here.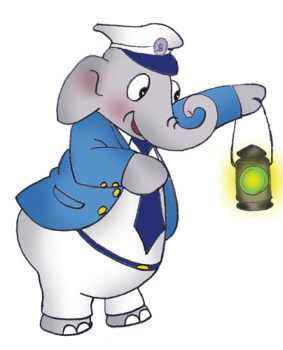 Bholu - Mascot for celebrations of 150 years of Indian Railway