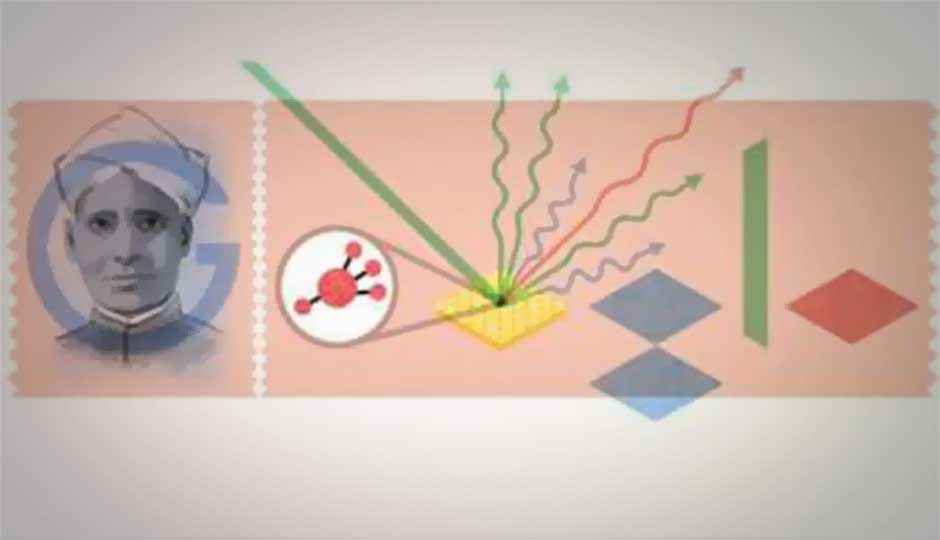 Today's Google Doodle celebrates noted scientist CV Raman's 125th birth anniversary. The doodle displays CV Raman's full face behind the letter G and adjacent to it shows the Raman effect with light rays emitting from a source. The Doodle is visible only on Google India pages.
Dr CV Raman was born on November 7, 1888 in Trichinopoly and studied at Presidency College, Madras. He passed his BA examination in 1904 and won the gold medal in physics. Later he completed his MA in 1907 and in 1917 became a professor of physics at the University of Calcutta.
Raman made significant contributions to science during his lifetime. He was knighted by the British monarch in 1929 and received the Nobel Prize for Physics in 1930 for "for his work on the scattering of light and for the discovery of the Raman effect". He joined the Indian Institute of Science and headed of the department of physics in 1933. CV Raman established the Raman Research Institute in 1947, in Bangalore and remained active there until his death in 1970 at the age of 82. The National Science Day is celebrated on February 28 to pay tribute to Dr CV Raman's find of Raman Effect.
Google had recently celebrated French physicist Léon Foucault's 194th birthday on 18th September. The interactive doodle depicts Foucault Pendulum, that demonstrates the effect of Earth's rotation. The doodle shows two toggles that depict the time and position on the earth.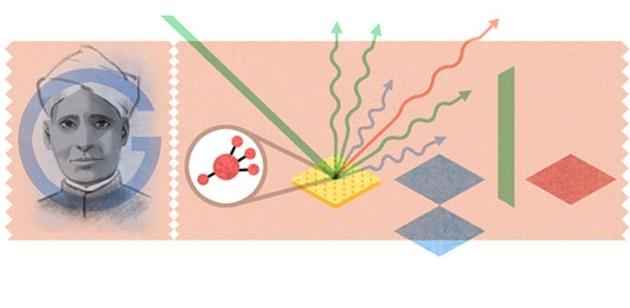 Source: TOI