Google today pays honour to Ghazal King Jagjit Singh on what would have been his 72nd birthday with a dedicated doodle on its home page. The doodle shows Jagjit Singh in his signature style playing a harmonium.
Even after his death in 2011, Jagjit Singh's popularity has continued to grow. Google's recent Search Trends showed Jagjit Singh was on the top of the list of most searched ghazal singers on the web.
Jagjit Singh was born on 8 February 1941 in Sri Ganganagar, Rajasthan. His birth name was Jagmohan but this was changed to Jagjit. The singer is credited for the revival of the Ghazal form as he chose poetry that was relevant to the masses. His style of composing and singing is called Bol-pradhan, which means songs that have emphasis on the lyrics.
During his five-decade long career, Jagjit Singh gave us a number of memorable melodies, with more than 80 albums. He also sang songs in films such as Prem Geet (1981), Arth and Saath Saath (1982), and TV serials Mirza Ghalib (1988) and Kahkashan (1991).
Jagjit Singh is the only singer to have composed and recorded songs written by ex-Prime Minister Atal Bihari Vajpayee in two albums, Nayi Disha (1999) and Samvedna (2002). He was awarded the Padma Bhushan in 2003. To know more about Jagjit Singh's illustrious career, click here.
In the meanwhile, check out today's doodle below: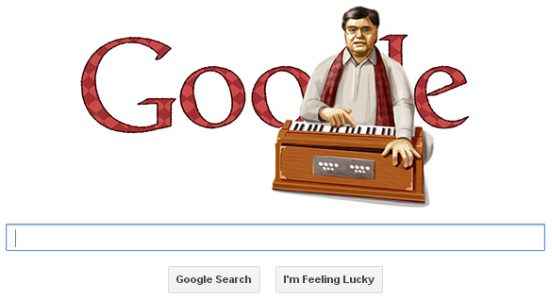 Google's creative doodles have continued to surprise us and helped us remember the significant contributions, achievements, important events of history, and great celebrities such as Jagjit Singh. Recently, Google doodled Mary Leakey – the British archaeologist and anthropologist who discovered the first fossilized Proconsul (an extinct ape believed to be ancestral to humans) skull.
Check out our previous coverage on Google Doodle here.