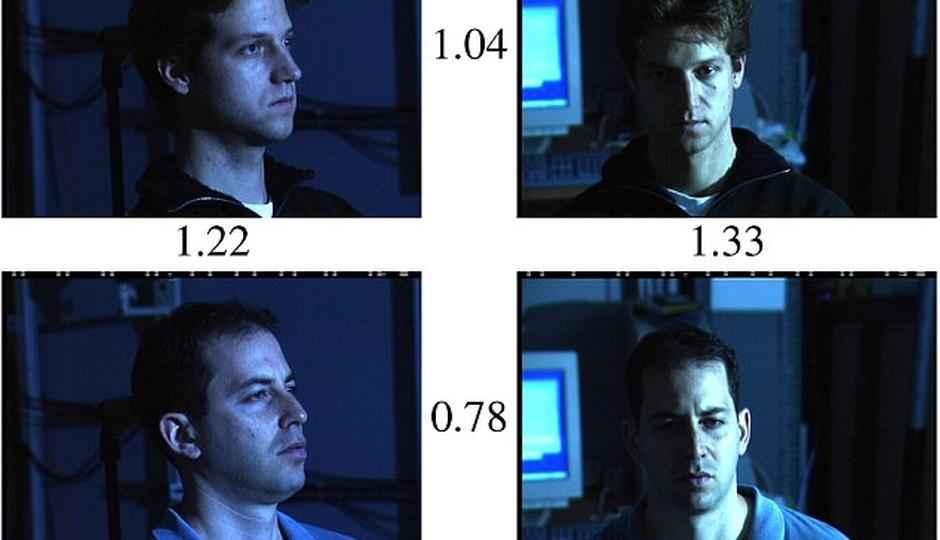 Google researchers claim that their artificial intelligence system FaceNet, is one of the most-accurate ways of identifying human faces. The researchers claim that the system is accurate 99.6% of the time.
The Google researchers, Florian Schroff, James Philbin and Dmitry Kalenichenko say that their system achieved a new record accuracy of 99.63 per cent on Labeled Faces in the Wild (LFW) dataset Researchers state, 'Our method uses a deep convolutional network trained to directly optimize the embedding itself, rather than an intermediate bottleneck layer as in previous deep learning approaches.'
'To train, we use triplets of roughly aligned matching / non-matching face patches generated using a novel online triplet mining method. The benefit of our approach is much greater representational efficiency: we achieve state-of-the-art face recognition performance using only 128-bytes per face. On the widely used Labeled Faces in the Wild (LFW) dataset, our system achieves a new record accuracy of 99.63%. On YouTube Faces DB it achieved 95.12 per cent. Our system cuts the error rate in comparison to the best published result by 30 per cent on both datasets," the paper claims.
Google's FaceNet and Facebook's 'DeepFace' technology will help in automating the process of tagging photos and searching for people and will also make it easier for web companies to analyze their users' social networks and to assess global trends.
Last year, Facebook researchers claimed that humans analyzing images in the Labeled Faces dataset are only able to achieve 97.5 percent accuracy. Aside from Google and Facebook, other tech giants including Microsoft, Baidu, and Yahoo are also investing in deep learning research, according to reports. The US Department of Defence's research agency DARPA, has also been working on deep learning techniques to help understand communications crossing intelligence networks.
Source: DailyMail
Other Popular Deals
Moto G6 Deep Indigo (64 GB)

Rs. 11075 *

Buy Now

Nokia 7 Plus (Black, 4GB RAM,...

Rs. 25900

Buy Now

Honor 8 Lite 64 GB (Black)

Rs. 12253 *

Buy Now
*Includes Cashback
​