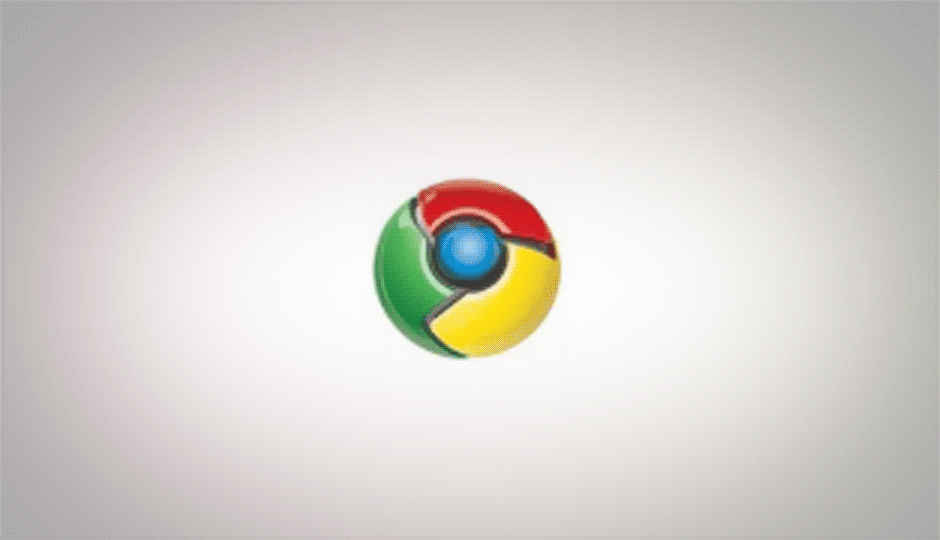 Not in India of course. The Google Chrome Web Store, the suspiciously "open" web store that will only work on Google's Chrome browser is now open for business.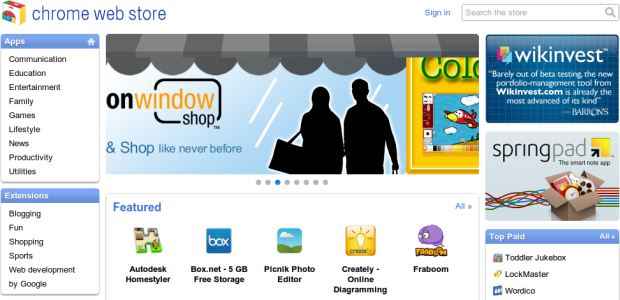 To make is easier to discover applications and pay for them and authenticate to them, Google had announced during Google I/O 2010 that they would be launching a store of sorts for web applications, where people could browse, discover and purchase web applications just as they could normal desktop applications. Using HTML5 features such applications could be run directly off a website, or perhaps even be fully installed to a persons computer in offline mode.
Soon after Google had opened up the Web Store for developers to post their applications. Developing applications for the Chrome Web Store could be as simple as pointing it to your current website or service, to enabling specific desktop integration features such offline storage, Geolocation, notifications etc.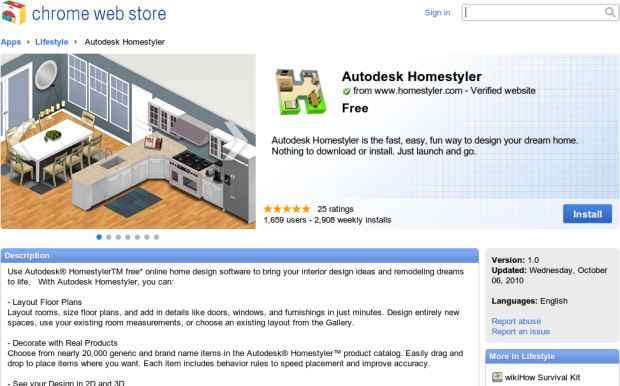 The mechanism for working with Google Chrome Web Apps is quite similar to working with Google Chrome extensions. You simply browse the Google Chrome Web Store, find and application you like and click on "Install". If the application is a paid product, then there is an intermediary step in which you pay for the app / service. Applications installed onto Chrome will appear on your new tab page, from where you can set an application's options and you can set how to launch the application. You can set applications to launch as normal tabs, pinned tabs or in fullscreen.

Since Google Chrome has supported syncing applications and extensions to your Google Chrome profile for a while now, it is possible for you to enable the same, and get the same consistent list of applications installed on all your Google Chrome instances and devices.
[RELATED_ARTICLE]The Google Chrome Web Store is meant to compliment he Google Chrome OS-based netbooks that Google has just begun sending to testers. With a netbook that runs only a browser, and where all applications are run in the browser, the feasibility of web applications as replacements for desktops will be put to a serious test.
Meanwhile Mozilla has its own plans for a completely open web store ecosystem that ‒ unlike Google's Chrome Web Store ‒ is not tied to any browser. Mozilla's concept goes beyond any single store or single provider, but aims instead to be ‒ like the internet ‒ decentralized. Mozilla continues to refine it's plans even as Google's store goes online.
With browsers and internet speeds getting increasingly faster, even complicated web applications such as image editors, video editors and even 3D applications are becoming feasible and available. Google Chrome itself is seeing an increasing share in usage, and the Web store will only help in that. With paid applications tied to a particular browser though, users will quickly become limited to Google Chrome after they have made a few purchases, and will not be able to take advantage of latest developments in other browsers.
While the Google Chrome Web Store is an interesting concept that takes the concept of web applications forward, it does seem to take a step back as well. We look forward to further developments in Mozilla's Open Web Store concept.
Other Popular Deals
Oppo F9 Pro

Rs. 20890 *

Buy Now

Redmi 5 (Black, 3GB RAM, 32GB...

Rs. 9990

Buy Now

Nokia 7 Plus (Black, 4GB RAM,...

Rs. 25900

Buy Now
*Includes Cashback
​