One of the most exciting new features which came with Google Chrome 3 was its support for extensions. However in the months it has been since it came out, most Chrome users are still confused as to how and where they can get these extensions to install.

For some time now, users of the latest versions of Google Chrome would have been noticing the message:

Or the subtle hint: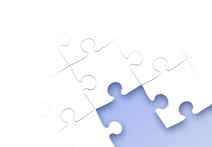 A small linked image which appears in the bottom-right of a new tab window

On their new tab pages which unfortunately till now have led nowhere, non-existent pages or "coming soon.." messages. Finally we are seeing some progress towards the development of a "gallery" of chrome extensions as is available for Firefox.

No, the gallery isn't available yet, however Google is now accepting submissions of extensions created by developers for inclusion in its gallery which is soon to come. The review process for extensions will be fully automated except in cases where the extension has security concerns, such as utilizing an NPAPI (Netscape Plugin Application Programming Interface, i.e. a plugin such as Flash or Acrobat Reader) component or a plugin which affects "file://" URLs which could essentially give the plugin control over the file-system.

Addons have been touted as some of the strongest points of Firefox, and while many people have be attracted by the performance and simplicity of Chrome, often the unavailability of addons has been a deciding factor.

Now with the release of the Chrome OS source, Google's legendary OS has taken a plunge into reality, and extensions are sure to become even more important. With an operating system which is essentially just a browser, it becomes important that at least that be extensible!

With the availability of extensions in Chrome, it will now fight with Firefox on equal ground, and we might soon see a wide variety of Firefox plugins ported to Chrome, since both essentially use JavaScript for creating extensions.

Unfortunately the support for extensions in Chrome is not that... extensive. Popular plugins such as DownThemAll! and FlashGot cannot currently be ported to Chrome due to the lack of a download API, and while Chrome extensions does make Chrome much more extensible, it is still lagging far behind the functionality provided by Firefox. On a very very positive note though, Chrome extensions don't need you to restart the browser.