Google celebrates its 14th birth anniversary with an animated doodle on its home page. The doodle features a cake with 14 candles, and below that, portions of a chocolate cake, which together form the word "Google".
The doodle is complimented by 14 candles that tally the number of years that Google completed. Upon clicking, the doodle directs visitors to the search engines results page for the word "Google". Take a look at today's doodle below: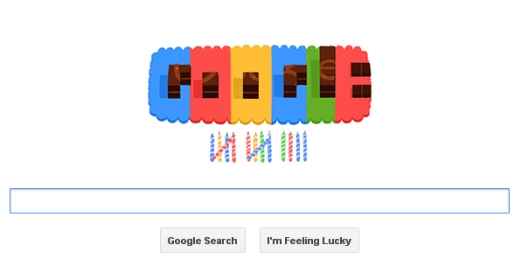 Google, now a dominant Internet company, was started as a research project by Larry Page and Sergey Brin in 1996. The company filed for Inc. on September 4, 1998 and booked Google.com domain on September 15, 1998. The company later chose to celebrate its birthday on September 27, most probably to avoid being too close to the tragic September 11 event. Google, however, says it's just "whenever they feel like eating cake."
On its 13th birthday, Google's doodle featured five letters of the company logo donning party hats seated around a cake with balloons and gifts around. Check out Google's 13th birthday doodle here.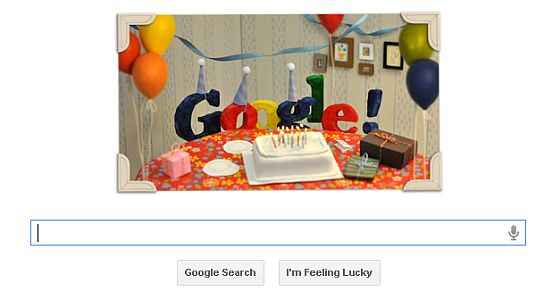 Over the years, Google has played a pivotal role in changing the way we use the Internet, making it simple and convenient for us. Its contributions to the web has been invaluable, and the company has continuously updated things around. For more read Google's top seven contributions to the Internet.