Google celebrates the Holiday season with a dedicated Happy Holidays Doodle with a link on the search page that lets you to track Santa's journey across the world on Google maps.
The doodle shows two children riding a one horse open sleigh in a winter backdrop. The illustration shows a winter scene, with snow covered ground and trees without leaves. If you hover your cursor over the image, the message Happy Holidays is displayed.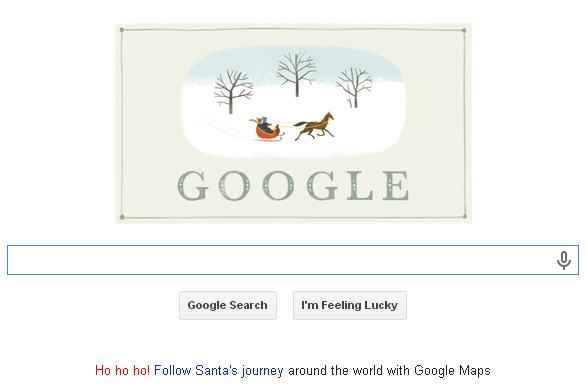 Below the Doodle you can see a link to the Santa Tracker that takes you to a page which shows a countdown until Santa departs for his journey across the world. Once Santa starts its journey Google Maps will track it and will teach you a bit about his destinations. Google's Santa Tracker page takes you to Santa's village and shows an online calendar. Each day reveals a new holiday themed video, game or animation. It has an adorable Santa's village and features elves playing in the background. Chromecast users will be able to view Santa's journey from their TV's. Google is also launching a Santa Tracking app for Android this month.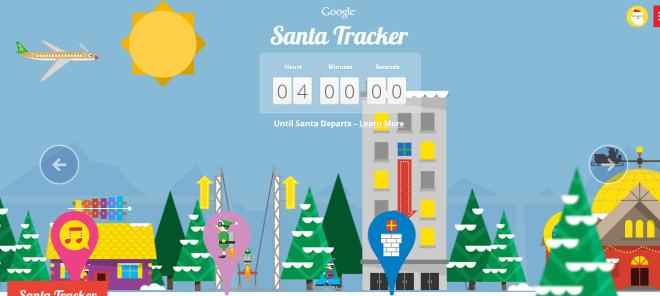 Microsoft has also launched its NORAD Santa Tracker that takes you to Santa's Village. The tracker will go live couple of hours ahead of Google Santa Tracker today. Users will be able to see lots of games, animations, movies, music and have access to a library that tells you more about the Christmas Holiday. Users can see Christmas traditions from around the world and more about Santa's sleigh. NORAD also has apps for iOS and Android.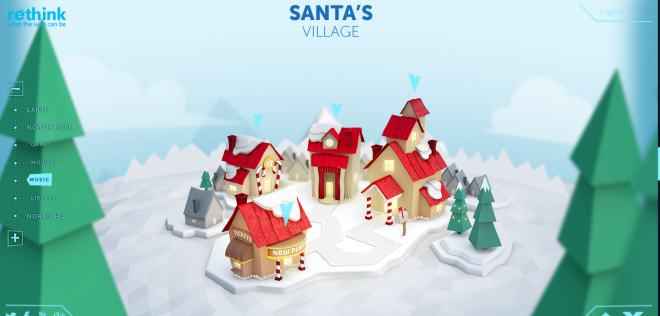 With Holiday season lots of Santa goodies, stickers and themes have been launched on various social networking sites and apps. Viber for Desktop has also launched a new update recently with a Santa Theme, free stickers and surprise gifts for users.