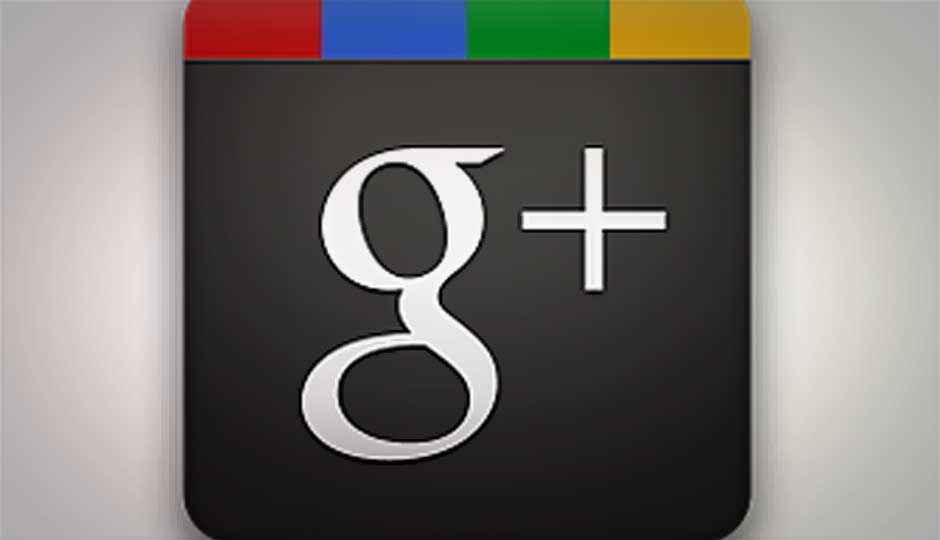 The Social Networking segment has seen intense competition over the months with the social networking giants frequently rolling out updates and new features to keep user engagement up. The competition is by and large dominated by Facebook but other sites are catching up as well. And much to everyone's surprise, Google has moved to the second spot for social platforms while YouTube ranks third, ahead of Twitter, according to Trendstream's Global Web Index for Q4 2012.
According to the report, Facebook's active user count was around 693 million by 2012-end whereas Google had some 343 million users. Facebook clearly leads the race with a huge margin while Google has quite a bit of catching up to do in the near future. However, Google's social networking site has become popular enough to move past Twitter and Twitter.
"Data collected in GWI.8 (Q4 2012) demonstrates the continued shift in usage from localised social platforms to global ones with huge growth for Twitter, Google and Facebook. The fastest growing network in 2013 in terms of 'Active Usage' (defined as 'Used or contributed to in the past month') was Twitter which grew 40 percent to 288m across our 31 markets (approximately 90 percent of global internet population). 21 percent of the global internet population now use Twitter actively on a monthly basis. This compares to 21% actively using YouTube, 25 percent actively using Google and a staggering 51percent using Facebook on a monthly basis," says the report.
Take a look at the table below: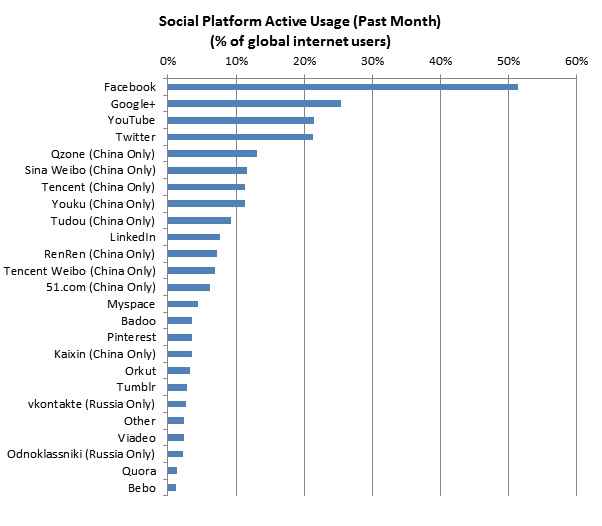 Google moves into second place
Google 's surge in active users is quite interesting as the social networking site has been often mocked as a failure or ghost town. According to the report, the site saw growth in terms of active users by 27 percent to become the second largest social platform.
"Interestingly for Google, YouTube (not previously tracked by us as a social platform) comes in at number 3, demonstrating the immense opportunity of linking Google's services through the G social layer. This is also a key indication of why Google integrated with the Google product set is so key to the future of search and the internet. We've got more coming on Google later this week as well," notes the report.
Forbes in its report points out there's a "significant overlap between Google and YouTube in terms of users". "If all active YouTube users become active Google users (something not so difficult for Google to engineer) it would likely add a significant amount to those 343 million," points out the Forbes report.
Google has seen quite a few updates in the recent times. The latest update was the addition of a pan and zoom feature for high resolution images. The update aimed at artists, professional photographers specifically. Other previous updates included Communities feature and new tools for business users.
Do you think Google will be able to catch up with Facebook in the near future? Let us know in the comments section below: