Google has announced deepening Google integration for YouTube, allowing users to link their channel with a Google page. The company is pushing out the prompt to all its users, though one can opt in right now by tweaking YouTube account settings.
Well-known creators such as Michael Buckley, Philip DeFranco, Kina Grannis, and Felipe Neto have chosen to use their Google name as their identity on YouTube, by linking their Google profile with their Channel. This has helped them access engagement and social features like Hangouts on Air.
"While using a full name from a Google profile might work well for a creator who wants to build their brand as an individual, this simply doesn't work if you don't want a full name on your channel," YouTube's David Boyle wrote in a blog post . If you run a channel with a name like BlueXephos or VlogBrothers, you should create a Google page (as opposed to a profile) with that name."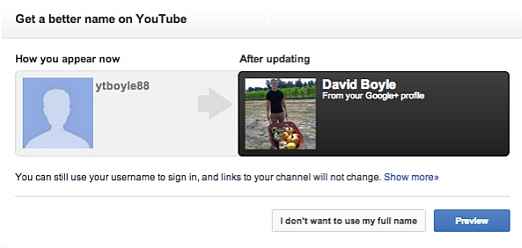 "In the coming weeks we'll launch the option to link your channel with a Google page, which will allow you to use your channel name (even with spaces in it!) as your Google identity. And yes, the advanced Google page management features that enable up to 50 people manage a single Google page, or a single person to manage up to 50 Google pages, will also work for channels that are linked with Google pages."
Google says it has been beta testing this option with some channels such as Google Analytics and YouTube Creators for some time.
Google has been making efforts towards the integration of Google and YouTube over the last year. Earlier this year, company started asking users to use their real names while using YouTube. Google urged users to hook their Google profiles with YouTube channel/profile. Read more about the development here.
Also read,