Google is working to improve its Google Drive and has made it easier for users to access the Drive cloud-storage service on the Chrome browser. Google has rolled out relevant applications of Drive – Documents, Spreadsheets, and Presentations – to the Chrome Web Store. These apps, now known as Docs, Sheets and Slides are available on the web store.
Google has enabled one-click access from Chrome for these apps. Users can also access apps such as Drawings, Forms and Script from the web store. Google added that the Docs, Sheets, and Slides will be listed by default on Chrome in the next few weeks.
Google had launched its cloud-based Drive, previously known as Google Docs, in April. The drive provides up to 5GB for free cloud storage for docs, videos, photos and more.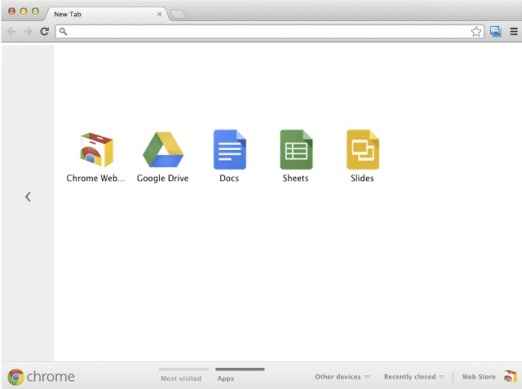 Source: Google Drive Blog
Also read,