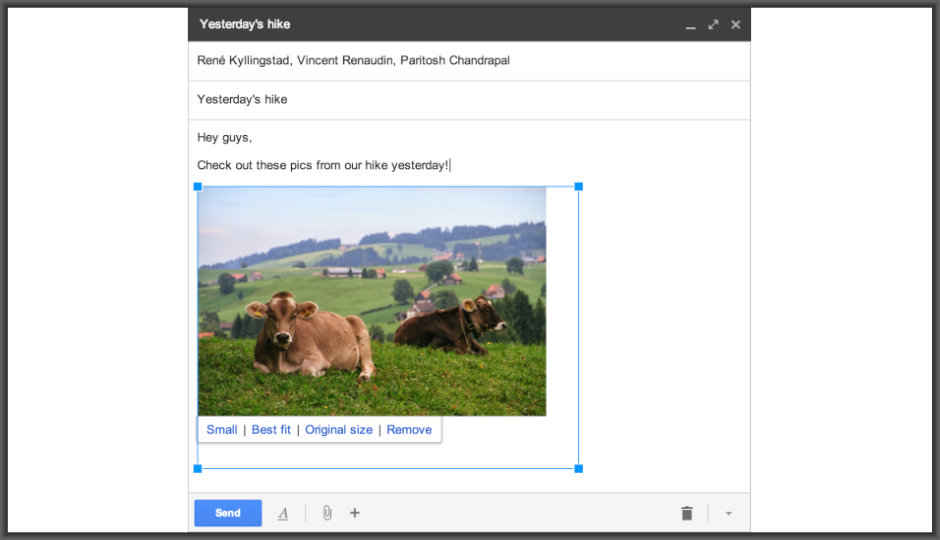 Google has improved its photo-sharing experience and now allows users to send photos stored in their Google account through Gmail on the web.
Google introduced a photo-attachment button in Gmail that allows users to see previews of their photos in Google . Users can browse through preview images and add pictures into an email simply by selecting them. Users also have an option to attach full albums.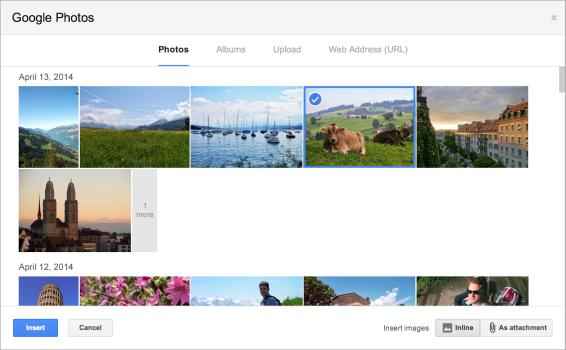 Google has also added the ability to re-size the images inline. Users can click on the image while composing messages and then drag it to re-size. Google has also added a few pre-set scaling options like small or best-fit. The new features will be available to users from today.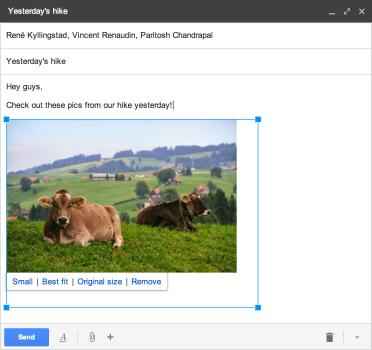 You can use the feature through Auto-back up that allows you to save images online. The app is available for both Android and iOS users. Google is keen to push Google as a photo storage service similar to Flickr and Dropbox and this integration with Gmail will make the service more appealing to users.
Google recently updated its 'Terms of Service' to include automatic scanning of incoming and outgoing emails to create targeted ads and customized search results. Google's updated 'terms of service' states that "our automated systems analyze user content (including emails) to provide personally relevant product features, such as customized search results, tailored advertising, and spam and malware detection. This analysis occurs as the content is sent, received, and stored."
Source: Google