Google has made some new improvements to how Gmail handles images – now images will be displayed in the messages automatically across desktop, iOS and Android platforms. The feature has already started rolling out to desktop users, while the change will come to iOS and Android users in early 2014.
Earlier, Gmail, like other e-mail services, sought your consent before showing images in emails. Google says this was done to protect users from senders from senders "who might try to use images to compromise the security of your computer or mobile device.Google further says now messages in your Gmail inbox are more safe and secure with images checked for known viruses and malware.
However, users can customise the new feature by choosing the option "Ask before displaying external images", under the General tab in Settings. Gmail will be making this option default for users who previously had chosen the "Ask before...".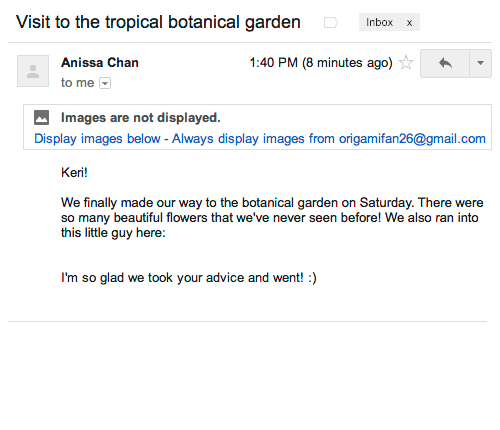 "Instead of serving images directly from their original external host servers, Gmail will now serve all images through Google's own secure proxy servers... Similar to existing features like default https access, suspicious activity detection, and free two-step verification, image proxying is another way your email is protected," says Google in a blog post.
Google's new improvement to Gmail can be seen as part of its efforts to improve its email services and giving users more secure platform to exchange messages. According to Google's recent report, about 91.4 percent of non-spam e-mails sent to Gmail users are now authenticated using antiphishing standards.
Also read: Gmail gets quick action buttons for YouTube, Dropbox, Google Docs and more and Gmail now lets you compose emails in fullscreen
Source: Gmail blog