Recently revealed mockups of Firefox 3.7and 4.0 show some suspiciously Chrome-like designs.
It would seem that Firefox is in for a significant visual makeover. While the Firefox UI has changed quite a bit during it's lifetime, this might be the most significant change yet.


For Firefox 3.7, the mockups showcase using the Aero Glass effects present in Windows Vista and 7. The entire navigation toolbar, and the tabs use the Glass effect, similar to Internet Explorer. The menubar is also removed and instead, we have a tools and bookmarks button.




The designs for Firefox 4 go one step further, and integrate the search and location bar, and combine the stop, refresh and go buttons into one multifunction button. An elegant green glowing "underline" displays the loading progress.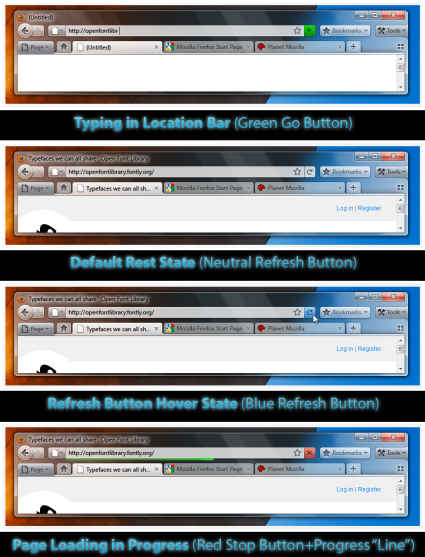 They showcase both a tabs at the bottom design:







And a tabs on top design, which is nearly the same as Google Chrome:







While these designs are merely draft proposals of what the next interface might be like, it is interesting to see the direction they are thinking of taking. Chrome has often been applauded for its simplicity, and criticized for its lack of functionality and extensibility. If Firefox does indeed go down the Chrome path, it might just bring the best of both worlds.