Google Streetview will be launched in India on Oct 3 at Qutab Minar in Delhi. However, for now the street-level images will be restricted to 100-monuments only.
Streetview is coming to India in partnership with the Archaeological Survey of India and the Ministry of Culture. The site which currently shows just the National Gallery of Modern Art in New Delhi, will expand to cover 100 national monuments soon.
Google will take panoramic 360-degree images of the monuments, which will be hosted on Google Earth, Google Maps and also on the Google Cultural Institute, a new initiative by Google to partner with museums and cultural institutions to host paintings, artwork and monuments online.
In the first phase, 24 World Heritage Sites will be taken up for the online project. The next 100 sites will be covered within six months according too Google. Google will take its own photographs of the monuments and the ASI will provide it with high resolution images that can be integrated into the Site View to allow users to see them in greater detail.
The ASI will also provide text to go with the 3D images on the Google Cultural Institute. Architectural floor plans of the monuments will be converted into digital models to help users navigate the site.
ASI director-general Pravin Srivastava said, "We are hoping that this will also increase traffic at our monuments. It is possible that the online presence of monuments can ignite people's curiosity enough to propel them to visit the sites."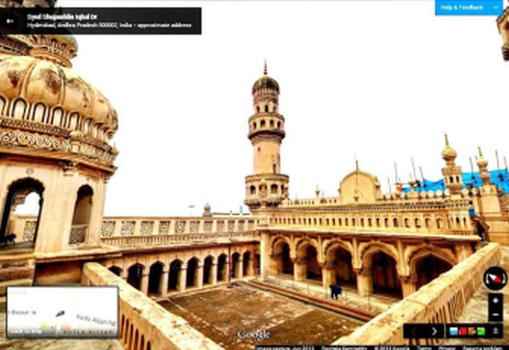 Source: Telegraph India