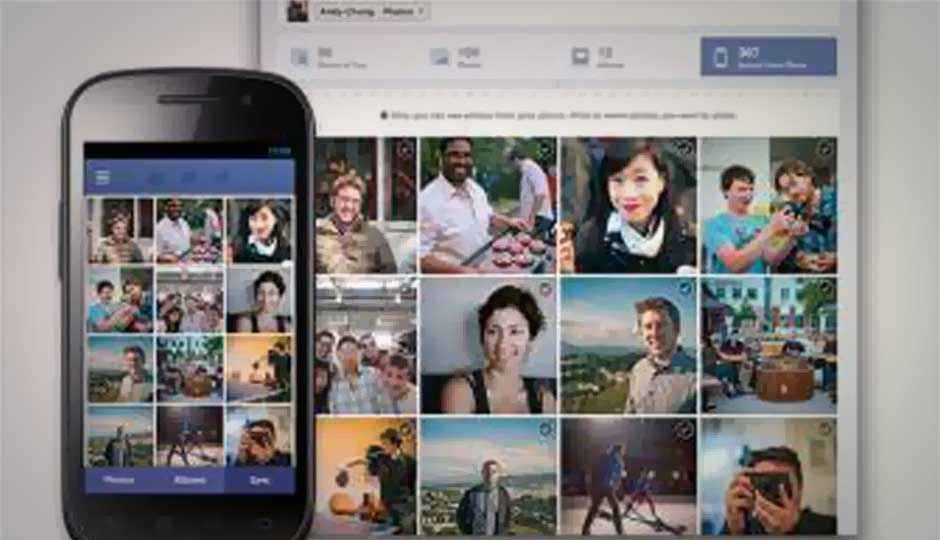 Facebook, along with Ericsson and Qualcomm, have released a white paper as part of Internet.org yesterday. The paper revealed that Facebook has seen a quarter of a trillion photo uploads since the websites launch.
The report on Internet.org revealed that the social networking site sees more than 350 million photo uploads daily and has a user base of 1.15 billion. In total Facebook users have uploaded a staggering 250 billion photos since the site came into existence. Facebook added that users share 4.75 billion "content items" per day that generate more than 4.5 billion Likes, and over 10 billion messages daily.
This number is way ahead of Facebook owned Instagram which sees 55 million uploads daily and has a total of 16 billion uploads till date. Flickr also sees only 3.5 million photos daily upload and has a total of 8 billion photos till date.
Facebook has recently added more features like auto-tagging, hash tags and sharing which has made the site more user friendly. The social networking site has launched the shared photo albums feature last month.
The new feature allows multiple users to upload images in a single album. The album creator can share access to as many as 50 "contributors," who in turn can each share up to 200 photos up to a maximum of 1000 photos in each album. The Album creators can choose to retain control over the album or share rights with other contributors via the album settings. Right now only three privacy settings are available for users: public, friends of contributors and contributors only.
Source: The Verge