Facebook has announced minor yet noticeable upgrades for its mobile application – images in users' news feed will now appear larger. The update will first be available for the mobile website and then will roll out to its official iOS and Android applications.
Apart from the larger image upgrade, Facebook has slightly updated the mobile browser version of the Facebook ecosystem. The upgrade is likely to come to apps for all platforms very soon. The latest upgrade is currently announced for mobile Facebook users only, while the desktop browser version of the social network has the same interface.
"When it comes to viewing photos, we think bigger is better. We've begun increasing the maximum size for photos on Facebook by almost 20 percent to 720 pixels to give you higher quality photos and make viewing them more enjoyable," says Facebook in a blog post. "You'll start to notice the larger size as you upload new photos to Facebook or browse new photo albums from your friends. Older photos will remain in the previous maximum size of 604 pixels."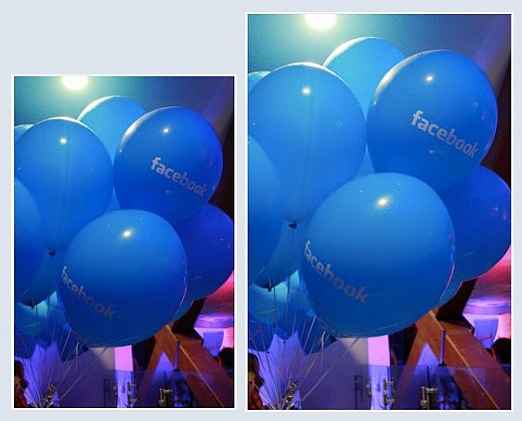 Old photo size (left) compared to the new size
It is believed that Facebook's new features are inspired from Instagram, which was acquired by the social networking giant last month.
Facebook recently rolled out new features to its applications. Its messaging application received eatures such as location from where the message originates and "read receipts", an acknowledgment that friend has seen a message. Its EveryPhone app photo filter options. For more read, Facebook messenger app gets updated with locations, read receipt features and Facebook adds photo filter options to its Every Phone app
Also read,