Facebook last week announced some major changes to its privacy policies. The changes allow the social networking giant to include users' information such as profile pictures, location and other info in advertisements. Facebook, however, pulled the proposed policy that said the network will assume teens joining the network have permission of their guardians or parents.
"Advertising works just like everything else on Facebook - you connect to your friends and the things you care about, you see what your friends are doing and you like, comment, share and interact with all of this content. It's social. Ads work the same way and just as with all of the content on Facebook, we show you which of your friends have interacted with something to make it more relevant to you," says Facebook in a post.
Back in August, the social networking giant had proposed a new policy regarding teens on the network. The proposed new language said Facebook'd assume all teens on the network had permission of their parents or guardians.
Following sharp criticism from all corners, Facebook last week decided to do away with the proposed privacy change.
"This language was about getting a conversation started," Facebook noted in the blog post. "We were not seeking and would not have gained any additional rights as a result of this addition. We received feedback, though, that the language was confusing and so we removed the sentence."
You can check out other updates to Facebook's data use policy in detail here.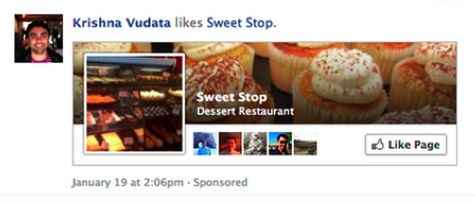 Facebook to show your info in ads