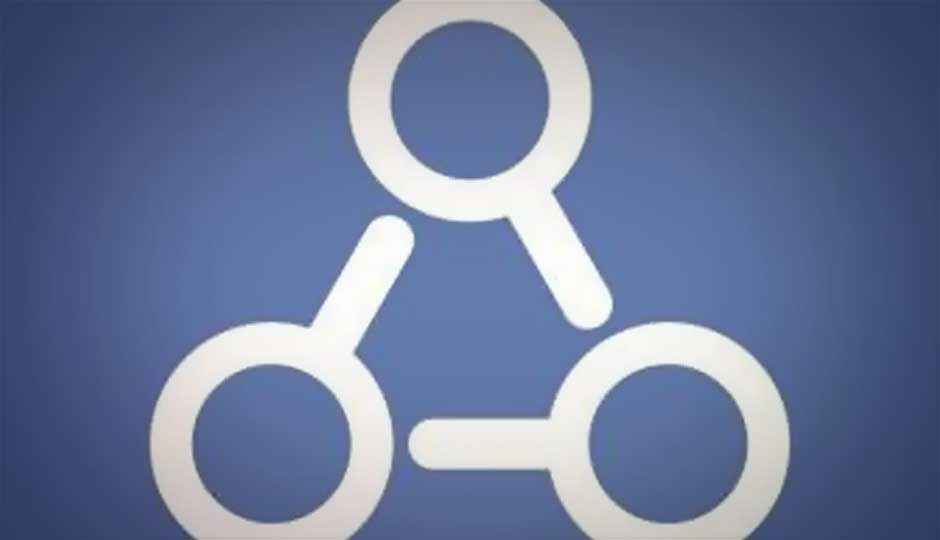 Update: Facebook has cleared the air over reports of rolling out Graph Search to other platforms and third party developers
"Graph Search is a beta product that we are rolling out slowly to help people find content on Facebook. Currently, we do not offer APIs for Graph Search and don't offer any developer products related to Graph Search. While we hope to have a version of Graph Search for developers at some point in the future, this is still some ways off," says Facebook in a statement.
The New York Times has also corrected its article, stating:
"An earlier version of this article misidentified a Facebook product discussed at a developers conference. It was a social search feature, but it was not Graph Search."
Original story:
Graph Search, Facebook's revamped search service, is set to be available on wider platforms in the near future. According to a New York Times report, Facebook is encouraging third-party developers to include Graph Search in their applications for the social network.
Interestingly, the Graph Search is currently available for select users using Facebook in English. "Graph Search is only available as a limited preview on desktop for people using Facebook in English at this time. If you have Graph Search on desktop, you can still use the previous version of search on other phones," says Facebook in one of its help pages.
However, the New York Times report suggests Facebook will soon change this policy. The report reveals the change in stance follows the failed Snapchat-acquisition talks that prompted Facebook product managers to push the mobile developers to include the company's new social features in their app.
The NYT report further says the social networking company is also rooting for tools from Parse, which it recently took over for about $85 million earlier this year. The company provided solutions such back-end resources like analytics for mobile apps.
It's not the first time we've heard of expansion of Graph Search to the mobile platforms. Last month, 9to5Mac.com reported Graph Search was coming to mobile, starting with iOS. Moreover, the company has been testing two variants of Messenger for iOS, one which is similar to iOS native messages feature, while the other one will be similar to iOS 7 design.
The report suggests that Facebook is testing two versions of Messenger for iOS — one which looks similar to Apple's native messages feature and another one (which will more likely be released) heavy on white space and fitting with the iOS 7 design.
Expansion of Graph Search is certainly going to be a huge boost for Facebook, which of late has been aiming to tap the mobile platforms. According to its recent third quarter results, Facebook has seen a massive growth on mobile with number of monthly active mobile users has reached 874 million – a surge of 45 percent year-on-year. Mobile daily active users on Facebook are 507 million on average for September 2013.
It's worth noting revenues from mobile advertising represented about 49% of advertising revenue for the third quarter of 2013.