Facebook has announced it is soon going to launch a 'subscribe' button for websites, allowing users to follow/subscribe websites beyond the social networking site. Joanna Shields, Facebook's vice president and marketing director for EMEA, made the announcement at an event, according to reports. Facebook later confirmed the announcement in a statement.
"We will soon launch the Subscribe plugin, an extension of the Subscribe button, that publishers and other developers can add to their web sites to make it easy for people to connect to reporters and public figures in one click," a Facebook spokesperson is quoted as saying.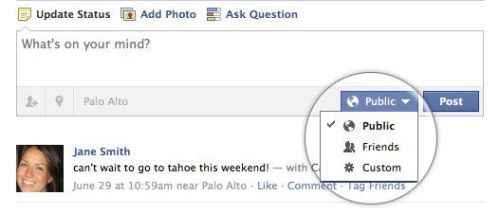 Facebook had rolled out its 'subscribe' button back in September this year. The button allowed you to subscribe to public posts of other Facebook users. It also featured customisation options including, all updates, most updates and only updates. Facebook users can also see who have subscribed to them. The new subscribe button seemed more like Twitter's follow option. Facebook has been pushing its subscribe button with recommending various public figures enable subscriptions.
Meanwhile, Facebook has started rolling out its much-talked about Timeline feature. The feature is presently rolling out for New Zealand users. The Timeline feature was also unveiled in September this year. The Timeline feature replaces your conventional profile pages with a Facebook history chart, including their recent updates and first friends on the social networking site. Check out the video below to learn more about the Timeline feature.
Also read,

Vote and Win!

Digit Icons of Trust 2011 Survey

Visit https://thinkdigit.com/trust to vote for your favorite tech brands in India.
Survey participation gives you a chance to win exciting gifts like wireless input devices, earphones and special edition Digit branded T-shirts.
As an appreciation of your valuable time and input, every participant will receive an assured gift in the form of Digit discount vouchers.
We encourage you to participate in multiple surveys to increase your chances of winning more goodies.