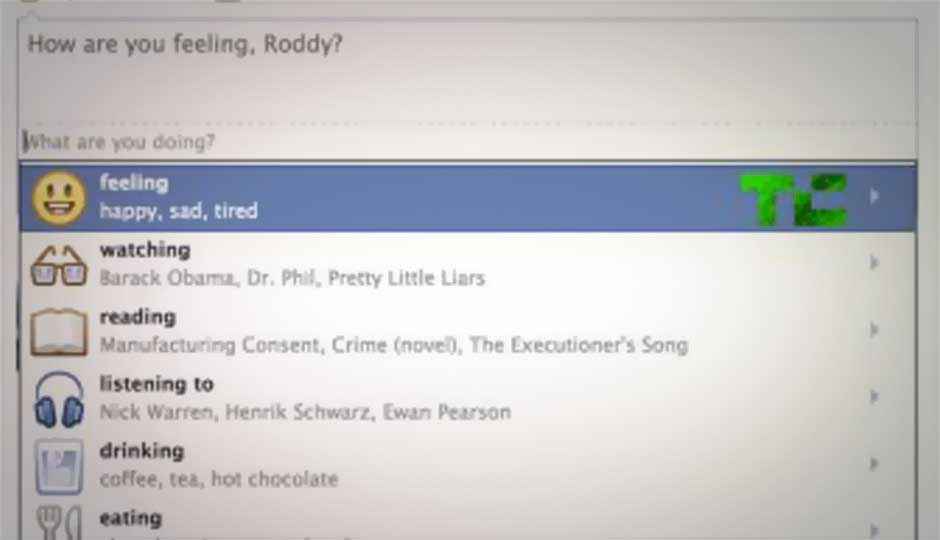 Facebook is reportedly testing a new status composer that will allow users to include emoticons in their status updates. The move is expected to help the Social Networking site increase the user engagement.
TechCrunch reports Facebook's new visual status composer will allow users to choose from feeling, reading, watching, listening to, drinking or eating. Then users can pick from the given options. Here's some of the options that will appear: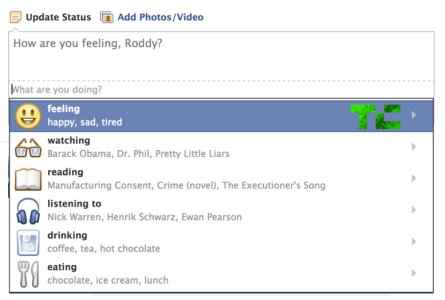 The site speculates the visual status updates will help the company overshadow emoticons apps such as Line, Path and GetGlue. Also, the move could help Facebook woo more advertisers. By choosing the current activity, Facebook advertisers could use the data for their 'action specific ad targeting'.
"It's just a new way for people to visually represent what they're doing and how they're feeling through their Facebook posts. It will only be available to small set of people. This isn't integrated into Graph Search. It's just a small test to see if people are interested in sharing their actions in a more visual way," TechCrunch quotes Facebook as saying.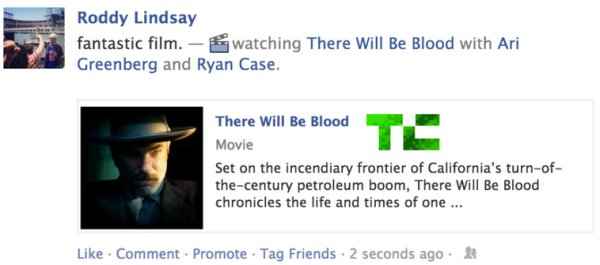 Facebook hasn't changed its status composer much over the months albeit it recently started asking new questions such as 'How are you Doing', 'How's it going','Write something' than the traditional 'What's on your mind'. Status updates with emoticons is likely to see positive response from users, especially those who like to be more expressive on the social networking site.
Do you like Facebook's new visual status composer? Let us know in the comments section below: