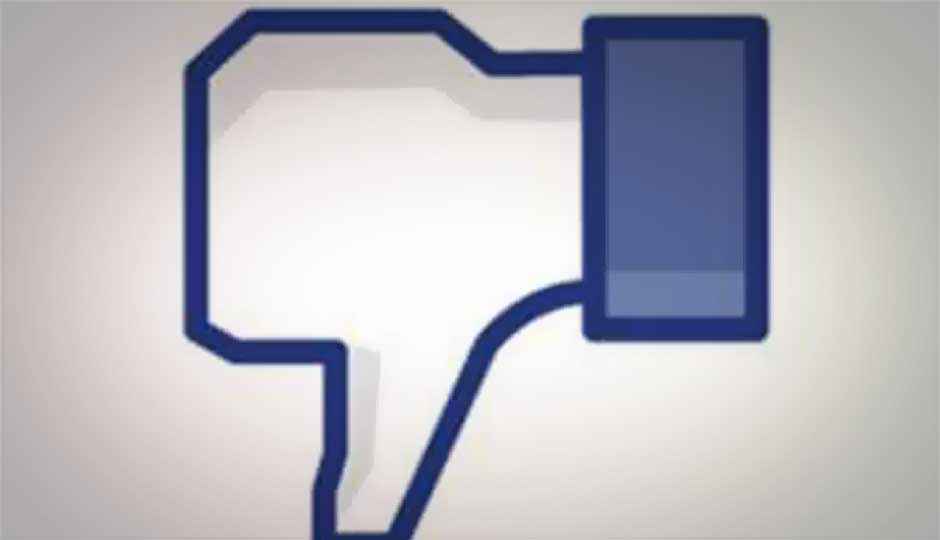 Facebook suffered a brief outage on Monday as the Social Networking made a change to its DNS infrastructure. A number of users were unable to reach out to the site due to the change. Facebook has fully restored the service now.
According to reports, mobile users, with smartphone and tablet access, remain unaffected by the change. The outage had created a bit of confusion as some Facebook users reported that the site worked fine, while many others reported it was not inaccessible. Turned out that the mobile site was working fine, while attempts to access Facebook via a desktop browser resulted in error. The outage continued for about half an hour.
In the meanwhile, Facebook has released a statement on the issue. "Earlier today we made a change to our DNS infrastructure and that change resulted in some people being temporarily unable to reach the site. We detected and resolved the issue quickly, and we are now back to 100 percent. We apologize for any inconvenience," says Facebook in the statement.
According to The Next Web, this is Facebook's first major outage since October 11, which was reported in several countries worldwide. At the time, it was rumoured that the site had been hacked, but Facebook rejected rumours and blamed DNS test for its European outage, which lasted more than an hour.
It's notable Facebook outage comes shortly after Google users grappled with similar outages worldwide. It was earlier speculated that the two outages were related.
According to TNW, "Scattered reports of other Google products like Calendar, Google Play, Google Drive in Chrome and Google Docs going down are also being seen. The possibility that this is an authentication issue seems fairly high, especially as that system is used to sync Chrome and various services. This would cause the seemingly unrelated services issues to crash Chrome."
Read about Google's service outage here.
Source: SlashGear

Also read,