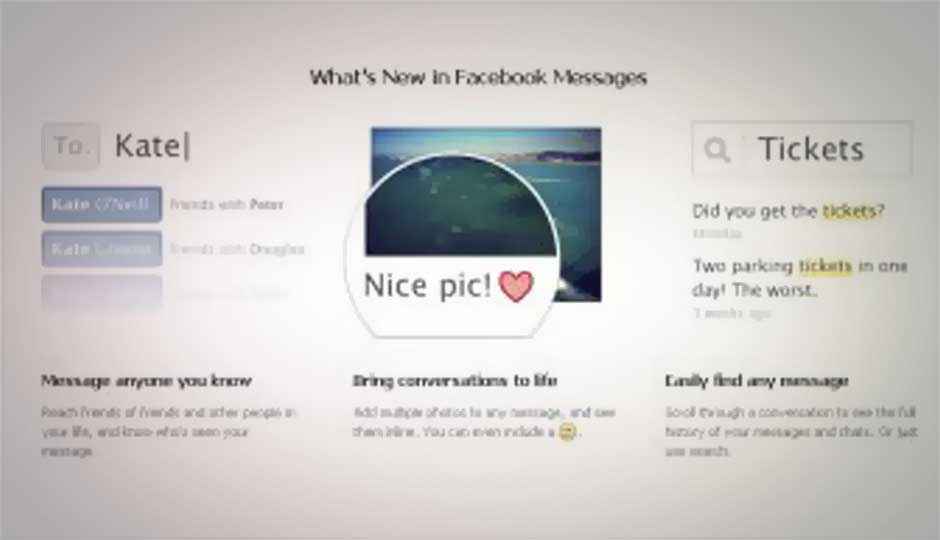 Back in August, Facebook introduced a new layout for its messages in an attempt to make it look more like e-mail. According to a post on the Facebook page of digital marketing agency Interactive Swim, the new layout appears to have now begun rolling out to more users.
Interactive Swim said in its post:
"A new Facebook messaging platform is on the way! Not fully rolled out, we're special and part of the early release, so here are some details for you. It allows you message anyone in your life (not just FB users) add multiple pictures and emoticons to your messages, and search specific keywords to find recent convos. Look for it to head your way soon."
Here's the screen shot posted by Interactive Swim: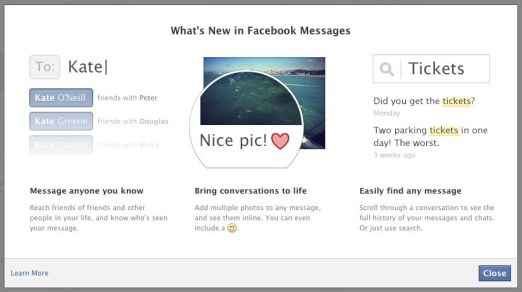 According to the the August blog post from Facebook, you should expect from the new design to be a side-by-side layout that shows your most recent message on the left, and the whole conversation appears on the right. There are options to add multiple photos and emoticons.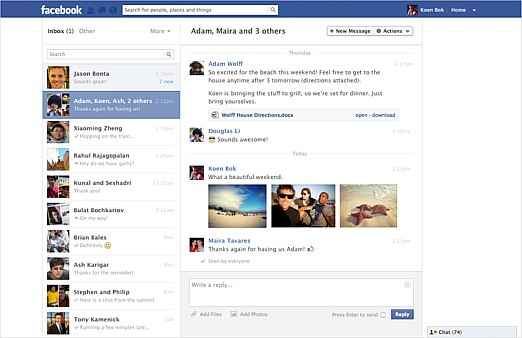 Users can now also search by typing a sender's name or keyword in the main messages view. To further ease-of-use, there are also new keyboard shortcuts. To know more about the new look of the Facebook Message, read our previous coverage.
Did the new Facebook message layout reach out to you? Do you like it? Let us know in the comments section below:
Source: AllFacebook
Also read,