Facebook has launched the auto play videos that the company announced in September for its mobile site. The new feature has been launched for most iOS and Android users.
Previously, any video uploaded to Facebook directly or shared to the News Feed from Instagram looked similar to the YouTube videos. A user had to wait to open the video player, wait for it to load, and then watch the video.
The new update brings auto play ability to the videos on Facebook, first the videos will play on silent and then if the user wants to watch the video they can tap on the screen or expand it to full size the audio starts playing. The auto play videos feature will benefit advertisers, as people may watch videos that are already playing and look interesting.Facebook has also added a setting for users who don't want to burn data, that plays videos only when the user is on a WiFi network and not on cellular data.
When Facebook started testing its auto-play video feature it stated, "At first, this feature will be limited to videos posted by individuals, musicians, and bands. We're doing this to make sure we create the best possible experience. Over time, we'll continue to explore how to bring this to marketers in the future." According to Techcrunch, Facebook may roll out the feature for advertisers by New Year.
Facebook recently defended the increased ads on its network, stating that 63 percent of the users connect with the commercial brands on the site. The social networking giant recently revealed its Australia numbers, stating that 9 million Australians visited the site everyday.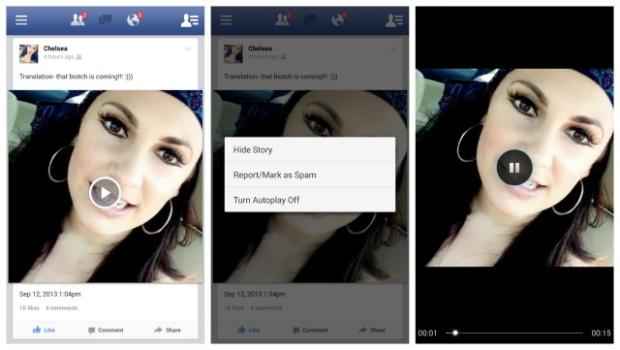 Source: Techcrunch