Facebook is reportedly working to improve the online presence of Instagram. The free photo sharing service has been a massive success as an application, and Facebook is now looking to leverage its popularity on the web as well.
Reports that Facebook is tweaking Instagram for the web were triggered after web designer Cole Reinke said he had spotted a link on Instagram's website, which hinted Instagram is getting an expanded version of its app. The link that appeared as "view profile" was listed in the drop down menu under the name alongside the "Edit Profile" and "Log Out" links. The link, however, directed user to a "404 Page Not Found message" error. According to recent media reports, the link is now not available on the website.
Here's what Reinke said on Tumblr: "Online Instagram profiles coming soon? Clicking on the link lead me to a 404 error at my profile address. When I looked to see if it was still there three hours later, it had disappeared. But before I saw the option appear, Instagram went down for a minute or two."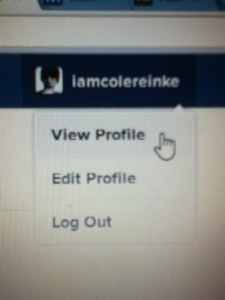 Techcrunch in its report says a full-fledged web presence of Instagram may 'harm' the ecosystem of third-party apps. The report further points out Instagram itself encourages users to use third party apps to access the service on the web.
Instagram started out as a simple, free iOS app. Currently, more than 50 million users have uploaded over 1 billion photos to the service. It's premature to say the link spotted by Reinke is a solid proof that Instagram is moving to the web. But, Facebook evidently is making efforts to reap maximum benefits from its $1 billion acquisition, and an enhanced presence of Instagram on the web will be a huge step in that direction.
Also read,