Facebook has added a new "Listen" button to its musician Pages. Placed right next to the Like button , the Listen button allows users to enjoy artists' music in the most frequently Facebook music streaming app such as Spotify or MoG. In case a user does not have a music streaming app, Facebook will prompt setting up an app that is extensively used by friends.
The new Listen button is supposed to help artists get more hits on the social networking site. According to reports, Facebook might be considering adding a similar Watch button to Pages based on TV shows and movies. Facebook may partner with Hulu or Netflix for this purpose. The new buttons might help convert Page visits to media content into actual media consumption.
Facebook's new Listen button is different from the "listen with" buttons that allows users to see what their friends are listen to. The listen with buttons were created streaming services for Open Graph's Timeline apps. Facebook's new "listen" button will only appear on artists' pages and not on regular content n the site.
Over the years Facebook has made various attempts to make its social networking site one platform for all kinds of multimedia experience. Facebook integrated third-party music services such as Pandora, Spotify and MOG to provide music on the social networking site.
Earlier this year, Saavn (South Asian Audio Video Network), the popular music streaming service specializing in Bollywood, Indian, devotional and regional South Asian music launched a Facebook app, allowing users to create and listen to playlists, discover and share music via Facebook's News Feed, Ticker and Timeline.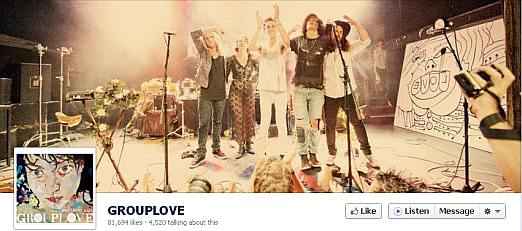 Source:
Also read,
Facebook introduces 60 new Timeline apps
Facebook rolls out mandatory Timeline to all Pages
Hands on with Facebook Timeline