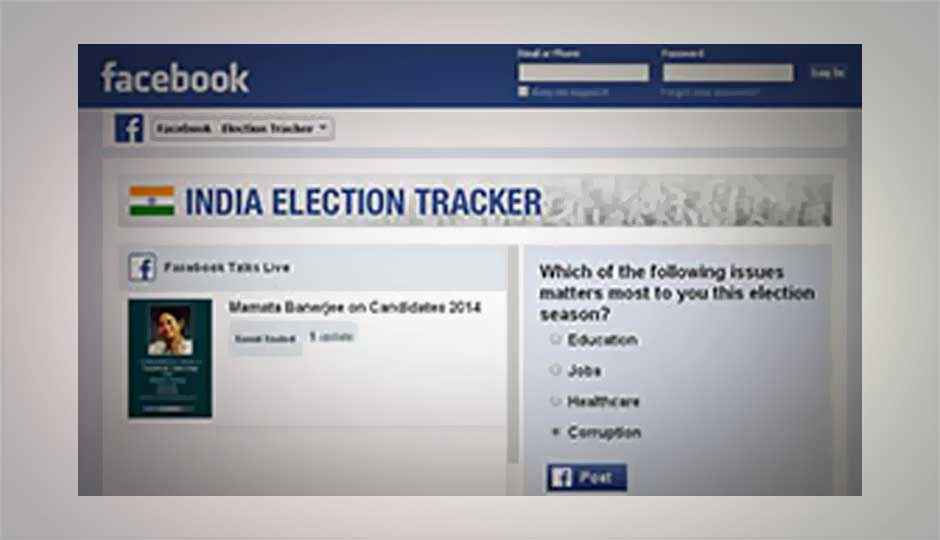 Facebook has launched an 'India Election Tracker', a dashboard that will help users track mentions of candidates and parties during the elections. The 2014 LokSabha polls are scheduled to begin on April 7 and will be held in 9 phases.
The new India Election Tracker shows livestream of candidates for the 2014 elections, poll on issues related to the elections. It also has a graph showing mentions on Facebook. The social networking giant recently launched Talks Live platform, where users can ask country's top politicians.
"We focus on making sure people have the power to share and to make the world more open and connected. This opportunity to engage actively and regularly with constituents have led campaign teams and leaders to use the medium, making Facebook a core part of the political infrastructure in the country," says Ankhi Das, director of Public Policy for India and South Asia, Facebook India.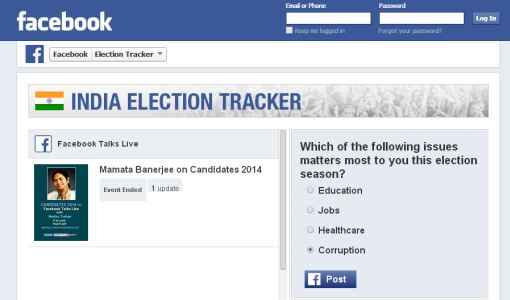 Youth is believed to play a key role in the coming LS polls and can impact the results. Facebook and other social networking websites have emerged among top medium for running political campaigns and reach out to the youth.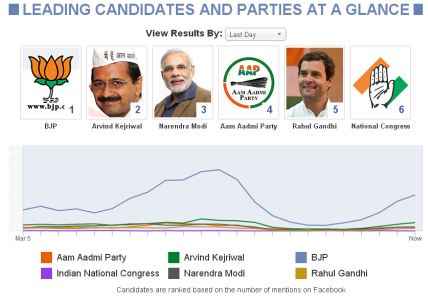 A recent study by a independent IRIS Knowledge Foundation and supported by the Internet and Mobile Association of India (IAMAI) says Facebook could have a huge influence on the results of the 2014 Lok Sabha Elections.
"Between 2004 and 2009, the voting population went up from 670 million to 720 million. The number is expected to increase to 800 million by the time the country goes to the polls, a greater number of voters than ever before will be 25 years or younger," adds the study.
Check out the new Facebook India Election Tracker here.