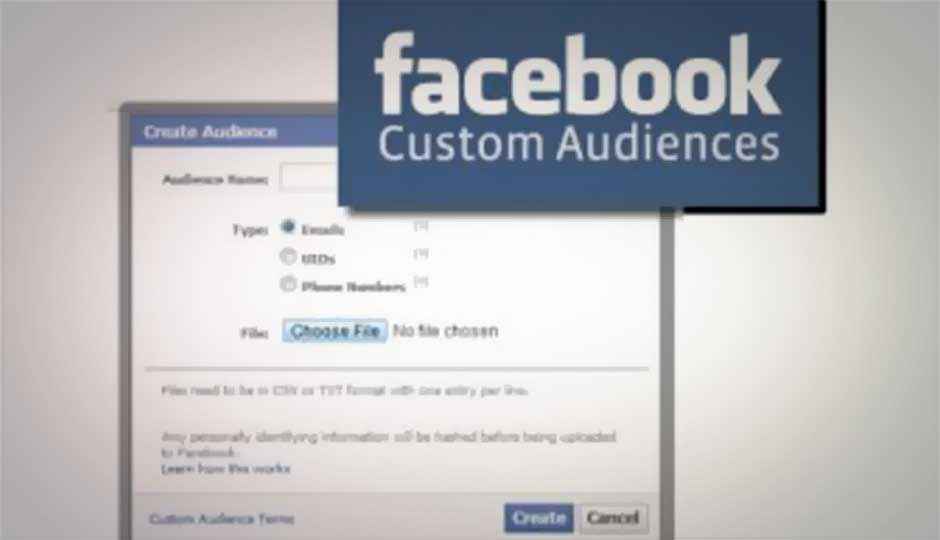 Facebook has released a new tool for marketers in September that helped them create better ads targeted towards attracting the consumer. This custom audiences tool has now received an update that ensures better and more targeted advertisements towards consumers. This tool will help online/ offline marketing for customers to increase there business with the help of 4 companies, Epsilon, Datalogix, BlueKai and Acxiom.
These companies will look at the customers data from various loyalty programs that the user signs up for. Then they will combine the data with the previous shopping history of the user as well as their Facebook profiles to find what the consumer is interested in. Facebook also gives examples of previous successful campaigns that they have done using the Custom Audience Tool. The First Example is of Castle Auto Group that saw a 24x increased return on their online ads cost with a combination of Facebook offers and Targeted Audience Tool.
The second example is of a game developer from Hang Kong, Kingnet whose cost-per-installs decreased 40% for its video game by targeting specific customers instead of random users.
Facebook has assured that the marketers will not receive any personal information about the clients though. Customers will also be able to give feedback about the targeted ads or opt out to ads they don't like via the Ad's control menu. This new modification in the marketing strategies would increase Facebook's ad revenue considerably.