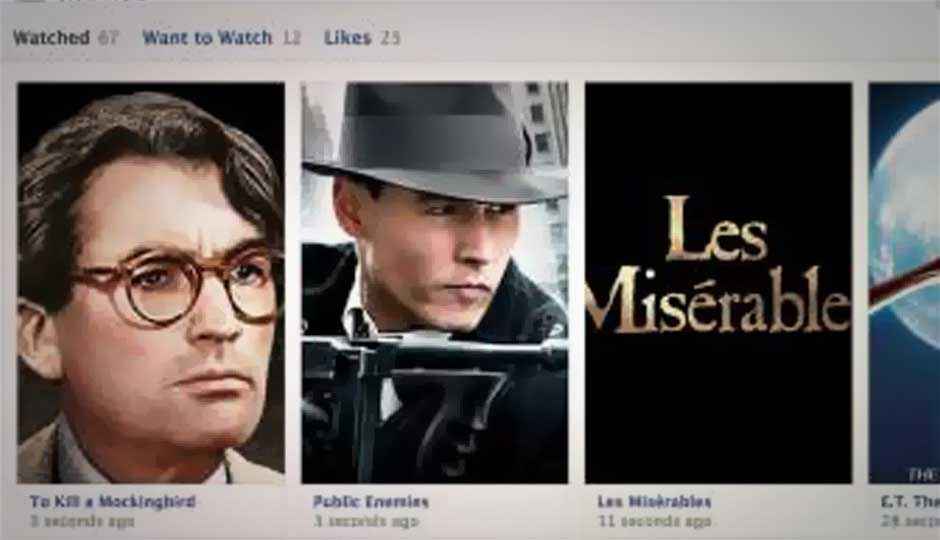 Facebook has completed the rollout of its new one-column Timeline profile to its all users. The company also revealed it was witnessing 200 million items being added daily to the Timelines.
"Many developers have already integrated with sections to make their apps a core part of people's identities on timeline. We've highlighted a few integrations below along with a new App Insights tool and best practices for creating your own. Sections are also a more beautiful and lasting way to display your app on timeline compared to aggregations, which we are no longer supporting," says Facebook's Ash Wahi in a post.
In addition to completion of single-column Timeline rollout, Facebook has announced a slew of new features. Now users can add ratings to the movies, books, and TV shows sections. Facebook says the new feature will encourage people to share with friends the rating content directly on timeline and add ratings from apps.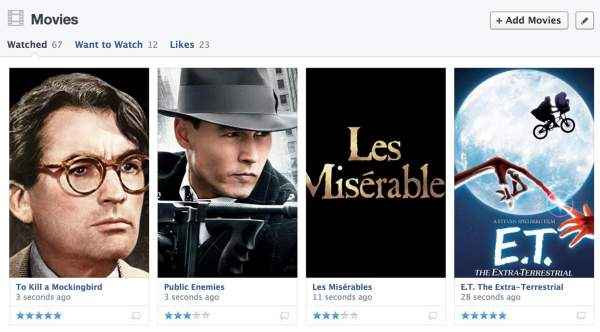 Moreover, users of music apps such as Spotify, Rdio, and Deezer can search and play songs from the Music section. The Social Networking giant reveals so far more than 17 billion songs have been added to Music sections.
For fitness app users, they can track their workouts and share with friends using the Fitness section on timeline.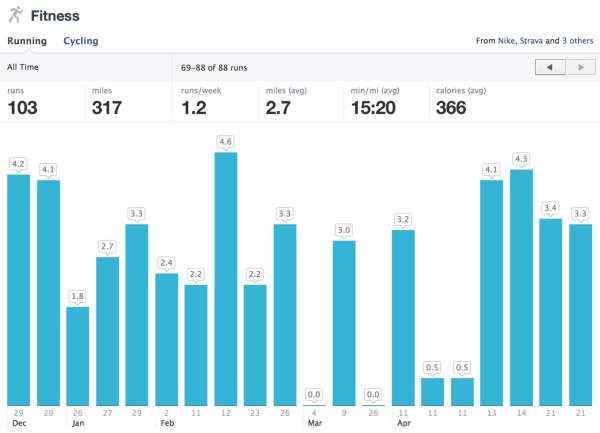 Moreover, users can create custom app sections for users to add to timeline.
"If your app does not use any of our common actions (listen, run, watch, read, etc), you can easily create a custom app section. For example, OpenTable created a custom app section for foodies to share the restaurants that they like and recently dined at," says Facebook.