Facebook now wants to be your email provider as well! The world's largest social network has now released @facebook.com as default email address for all its users. The default email is now listed in the contact info section of users' Facebook profile. Facebook is drawing severe criticism from all corners for the change which it introduced without notifying users.
Facebook had launched an email service in November 2010 amidst very little fanfare. The Social Networking company allowed users to have @facebook.com addresses and receive normal e-mails in their message inboxes. The service, then foreseen as an attempt to take on Gmail, was aimed at enabling users to communicate with outside email addresses via Facebook.
Few weeks ago Facebook had announced that it would be updating Facebook addresses to "make them consistent across" the website. "Now, the address people use to get to your timeline and send you email on Facebook will be the same," it said. Anyone who has already selected a Facebook email address will not be shown the notification, Facebook added.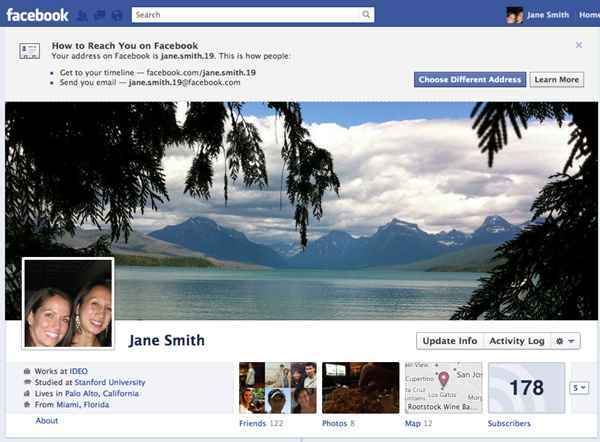 Facebook's latest move, however, has received flak from tech experts. TechCrunch's Josh Constine in his report says the move will only irk users even though Facebook assures random people will not send emails.
Zdnet's Stephen Chapman criticizes the update as a "pointless endeavour". He suspects Facebook's "Other" folder will become a spammer's haven, as a user's Facebook email address is simply the user name with @facebook.com. "I can't express the simplicity of scraping the Web for Facebook user names, populating them into a list, appending @facebook.com to them, then blasting them with spam messages," he points out
How can you change it back?
Not many would like everyone to know their new Facebook email ID. Changing the email account mentioned on your Timeline is very simple. Here's how you can bring your old email ID back to display and hide the Facebook one:
Go to your Facebook Timeline
Click on "About" section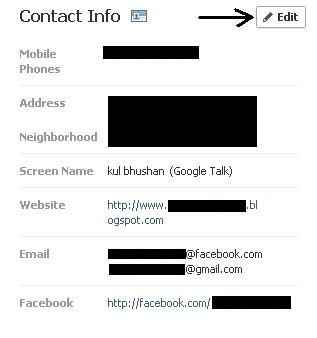 Click on the "Edit" section in the Contact Info section
Next to your personal email ID, you will find a crossed-out circle. Click that circle, and restore it to the open circle. Or, you can simply mark it hidden from Timeline.

Click "Save" after you're finished.
Also read,