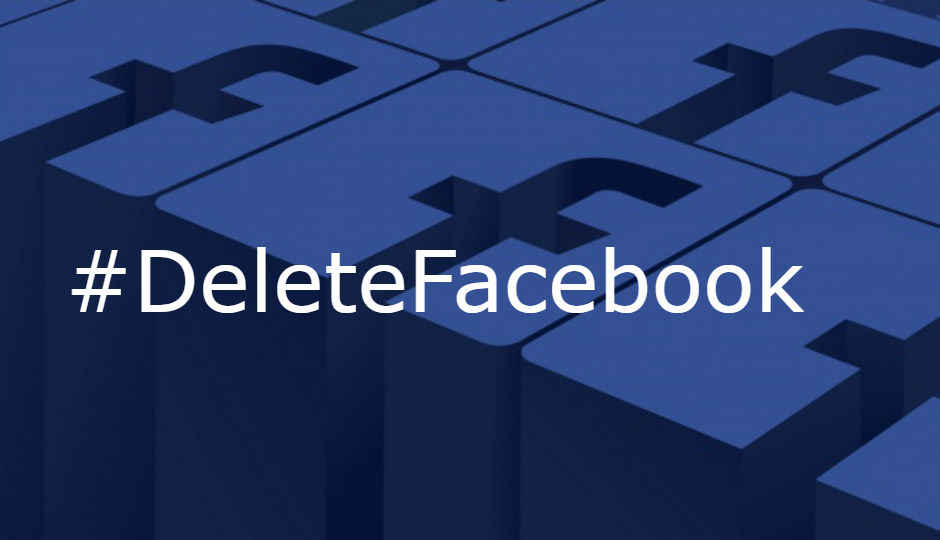 Facebook does not allow users to delete a message from a conversation in a way that it is removed from the inbox of everyone involved in the conversation. However, Facebook executives do not play by the same rules as a report by TechCrunch has revealed that messages sent out by company founder and CEO Mark Zuckerberg were deleted from the inbox of various recipients, leaving behind a one-sided conversation. The fact that Facebook has internal tools that allow them to delete messages for a conversation for good has undoubtedly angered a large number of users, mostly due to the hypocrisy involved.
In a response to TechCrunch, a Facebook spokesperson said that "After Sony Pictures' emails were hacked in 2014 we made a number of changes to protect our executives' communications. These included limiting the retention period for Mark's messages in Messenger. We did so in full compliance with our legal obligations to preserve messages." This, they said was done keeping corporate security in mind, but while the company asserts it was done within the legal scope of things, people are upset about the lack of disclosure on the matter. Questions are being raised once again about whether this was a breach of trust. This would not be the first time the company has come under fire for playing around with users' faith in the company using the garb of what's within their legal rights.
The massive expose by The Guardian and New York Times on the Cambridge Analytica data fiasco saw the company lose roughly $100bn in market cap within days. The controversy sparked the popular hashtag #deletefacebook which was trending for a period of time. Those of us who chose to delete our Facebook accounts discovered upon downloading our Facebook Data that the company had for a period of time logged and stored the metadata of all phone calls and SMS sent and received. This, once again, was justified by the company saying that "users consented to it," alluding to the collection of data, but not once did the company address why they retained the metadata for all these years.
Following the metadata fiasco, Zuckerberg and team revealed that public data for all 2 billion Facebook profiles had been scraped by unscrupulous entities, all thanks to Facebook leaving the "search people by phone number or email" on by default. Zuckerberg said that the feature was being permanently shut down after the discovery.
Over the last one month, Facebook has come under unprecedented scrutiny, revealing just how much information the company has collected on its users, and the numerous holes that need plugging up exist. In the years that the company was being built, it employed lured developers with the incentive of access to massive amounts of user data. It encouraged people to share more, tweaking its algorithms for the news feed so as to keep users hooked. It even conducted psychological studies on as many as 690,000 unsuspecting users, without any disclosure.
The lack of disclosure has been the bane of Facebook's existence in the last month. Always having been as opaque as possible about its inner workings, the company has come under fire for not being honest and forthcoming with information. Even when it discovered the "breach of trust" by Aleksander Kogan and Cambridge Analytica back in 2015, the company chose to not disclose the said breach to those impacted. While the Cambridge Analytica fiasco impacted only 50 million users, a small number in comparison to the 2 billion users whose data was scraped due to a feature Facebook chose to leave turned on by default. Now, we hear of Facebook having deleting Mark Zuckerberg's messages from the inbox of various recipients without any disclosure. At this point, there seems to be no way to confirm whether the messages deleted could have been incriminating in any way. Given the outrage sparked by the leak of a memo written by Andrew "Boz" Bosworth which spoke of "growth-at-all-costs," originally reported by BuzzFeed, one wouldn't blame Facebook for wanting to 'sanitise' any other possible controversial messages. However, at this point, the company seems to be reeling from one controversy after another, with the company under massive amounts of damage control. It would be interesting to see how, if at all, Facebook can recover from this barrage of one controversy after another.
Other Popular Deals
Samsung A7 2016 Edition Golden

Rs. 18990 *

Buy Now

Realme 1 (Diamond Black, 4GB...

Rs. 12990

Buy Now

Redmi 6 Pro (Black, 3GB RAM,...

Rs. 8999

Buy Now
*Includes Cashback
​