Facebook has opened its newly launched App Center to seven more countries including Canada, Ireland, New Zealand, South Africa, U.K. and India. Users in these countries will see the App Center bookmark on the left navigation menu on Facebook.com and also on iOS and Android apps. The Social Networking company will be rolling out App Center to users in Brazil, France, Germany, Russia, Spain, Taiwan, and Turkey in the coming weeks.
Facebook in a blog post said that its App Center had drawn millions of installs to mobile, canvas and web apps within a month its launch in the U.S. "Approximately 80% of our monthly active users are outside the U.S. and Canada, so we're starting to make the App Center more available globally. Today we're turning on the App Center in seven additional countries," wrote Drew Hoskins, software engineer at Facebook, in the post.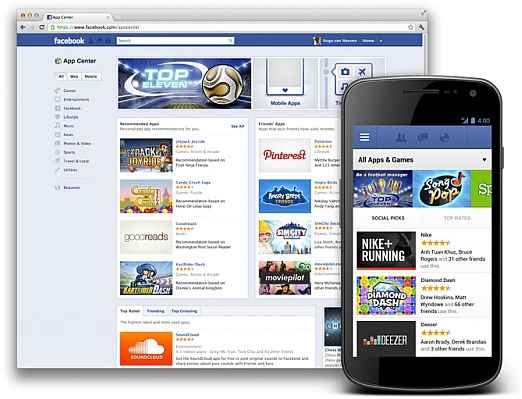 The social networking giant is also inviting submissions for translated apps. More details are available on Facebook's blog.
Facebook has also announced the launch of a new localisation tool for developers. The tool enables developers to provide translations of their app's information (name, tagline, and descriptions) for use in the App Center and across Facebook. To know more about Facebook's localisation tool, click here.


Localizing your Facebook App
In related news, Facebook is reportedly working on new mobile ads, which will be based on the apps users by its users. According to the Wall Street Journal report, the social networking company will be keeping a track of usage of apps accessed via Facebook Connect - like Yelp or Amazon.
Also read,