Facebook Inc, has banned an advertiser who used the picture of a deceased Canadian bullying victim in an ad for an online dating website.
The online dating site was using a photo of Rehtaeh Parsons, a 17-year-old Halifax girl who died after a suicide attempt, followed by months of cyber bullying after a photo appeared of her being sexual assaulted by four boys.
The ad was on an online dating site ionechat.com, added Parsons photo next to text that read "Meet Canadian girls and women for friendship, dating or relationships. Signup now!"
Parsons' father, Glen Canning wrote in a blog post, "I am completely bewildered and disgusted by this. This is my daughter, Rehtaeh. They have her in an ad for meeting singles. I don't even know what to say,"
The ad was first noticed by a 17 year old Facebook user and brought to the company's attention. Facebook spokesperson stated that the ad was removed as soon as it came to their attention, and they permanently deleted the advertiser's account.
A Facebook spokesperson said, "This is an extremely unfortunate example of an advertiser scraping an image from the internet and using it in their ad campaign. This is a gross violation of our ad policies and we have removed the ad and permanently deleted the advertiser's account."
She added that, "This is a gross violation of our ad policies," the spokesperson said. "We apologise for any harm this has caused."
There is no response from ionechat website as yet. Parsons case has been widely covered in Canada and abroad. People magazine put the teenagers photo on its cover to illustrate the consequences of online harassment among teenagers.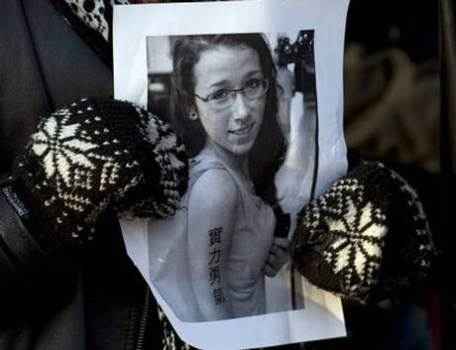 Source: BBC