Facebook has introduced a new Timeline feature called 'Expecting a Baby", which enables users to share time when they are going to become a mother or father. The new life event for Timeline allows expectant parents to share their baby's due date and also choose gender, whether it is a boy or a girl.
Moreover, Facebook users can also include details who is other parent, location and a story about the birth. There is also an option to add photos. Your announcements will appear in the Celebrations section, located in the upper-right corner where birthdays appear.
"Life Events are easy and expressive ways to mark significant moments in your life such as getting married, buying a house or traveling to new places. If you choose to, you can now share that you are expecting a baby with your friends on Facebook," says the social networking website in a blog post.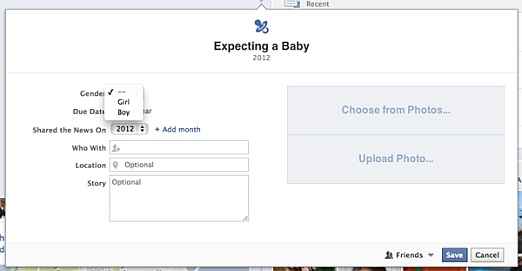 To use the new Timeline feature, go to your Timeline. Click Life Event from the sharing tool. Choose Family and relationships and select expecting a baby. Add the details you want to publish and click Save.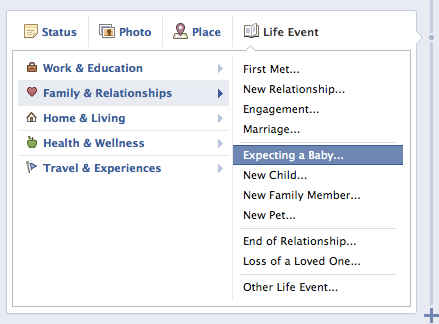 Similarly, to share that you just became a parent, follow the same steps, except choose new child in the family and relationships section. The announcement, as said before, will appear in the Celebrations section.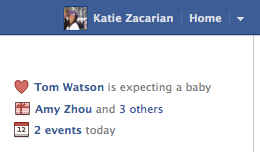 Facebook recently had released a similar feature for users who want to share news of their engagement or wedding. The social networking company earlier this month launched a new campaign called Facebook Stories, a new website where users can tell their stories on how the social networking site has been helpful in their real life. To know more about the Facebook Stories, click here.
What do you think of the new 'Expecting a Baby' feature? Let us know in the comments section below:
Also read,