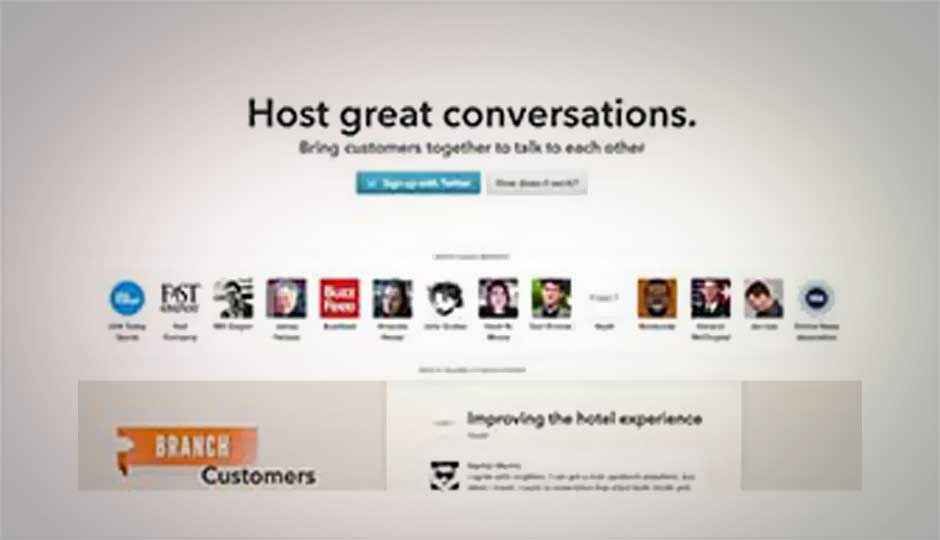 Facebook has acquired New York based start up Branch Media to develop Facebook's conversations group. The financial details about the deal have not been disclosed yet but according to sources the deal is estimated to be worth about $ 15 million.
The social networking start-up was launched two years ago with backing from The Obvious Corporation, a firm backed by Twitter co-founders Biz Stone and Evan Williams. According to the deal New York City-based startup's twin social networks, Branch and Potluck, will continue to operate independently and work on Facebook conversations for helping people connect based on their interests.
Josh Miller, Branch's co-founder announced the acquisition in a Facebook post. "After two years building Branch and Potluck, I am thrilled to announce that we will be continuing our mission at Facebook," said Miller.
"We will be forming Facebook's Conversations group, based in New York City, with the goal of helping people connect with others around their interests. Their pitch to us was: "Build Branch at Facebook scale," he added.
Miller said that he is "incredibly bullish on Facebook". He added, "At the end of the day, social networks are valuable for the size and density of their network (of people)—not the volume of photos shared or messages sent," Miller wrote in a blog post. "In that regard, Facebook still reigns supreme, by far."
Facebook has recently acquired its first Indian start-up Little Eye labs that monitors building tools and performance analysis of mobile app developers. The acquisition is aimed to enhance the social networking giants revenue from its mobile business. The financial details of the deal have not been disclosed yet, but according to media reports the price was approximately $ 15 Million.