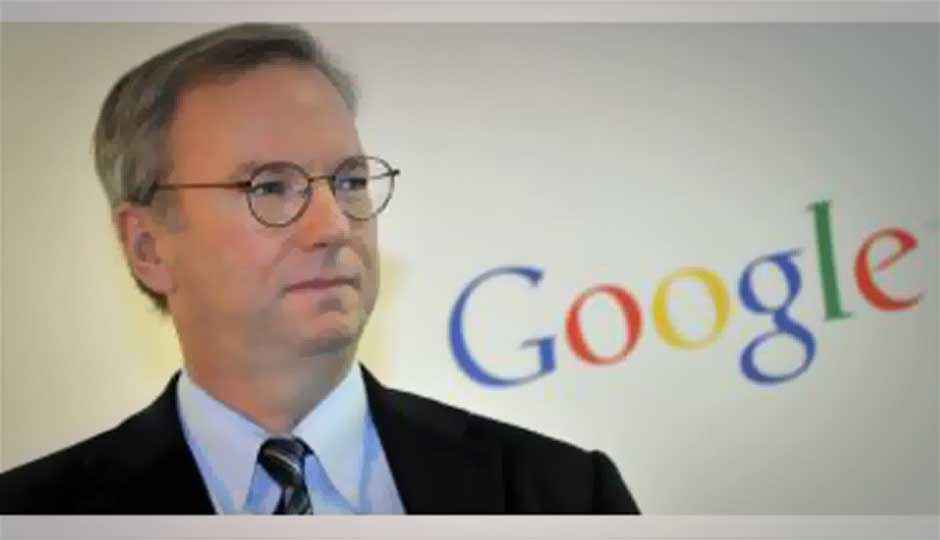 Google's executive chairman Eric Schmidt states that India's entrepreneurial innovators have the potential to build the 'next Google' if the country 'plays its cards right' and ensures Internet access for millions of its citizens.
In an essay written in 'Reimagining India: Unlocking The Potential of Asia's Next Superpower' edited by global consulting firm McKinsey, Schmidt said that India is 'an Internet laggard'. He added that India needed to increase its Internet penetration in towns and cities to unleash the country's full potential.
"Just think what will happen when India's entrepreneurial innovators are able to create great global companies without leaving their country. They will change the world. Hundreds of large firms focused on the Internet will be founded and will succeed by focusing purely on Indian consumers, Indian taste, Indian style, Indian sports.
"Can anyone of those companies ultimately become the next Google? Of course."
"That may not happen for quite a few years. But if India plays its cards right, we will soon see Indian engineers and small businesses tackling Indian problems first, then exporting the solutions that work best," Schmidt said
Schmidt added that he believes India is on the cusp of a connectivity revolution. 'I believe India has the chance to leapfrog its current connectivity challenges, bring Internet access to a majority of its citizens - and even raise its penetration ratio to 60 or 70 % within the next 5-10 years,' he said.
India has approx 600 million mobile-phone users, but only 150 million people regularly connect to the Internet. However India's Internet penetration rate in 2011 was just 11 percent, which is less than a third of China's penetration ratio of 38 % and less than half of those in developing countries (24%).
According to a recent report by IAMAI and IMRB, India will have more than 243 million Internet users by June 2014 and will soon become the world's second largest Internet base after China. India has reached over 205 million internet users in October this year, registering a Y-o-Y growth of nearly 40 per cent.
Source: HT