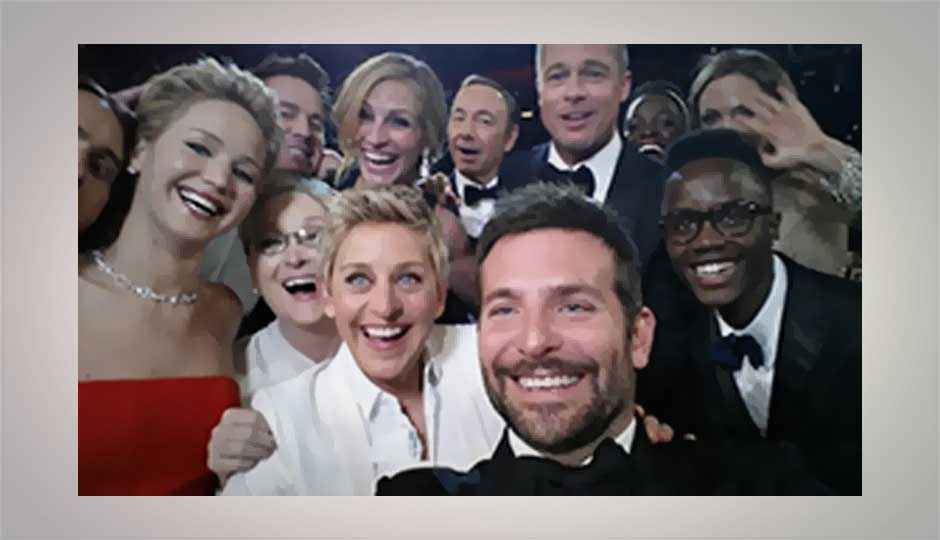 Even as Twitter is abuzz with Oscars 2014 updates, host Ellen DeGeneres' 'Oscars' super-star selfie post has made a new record on the micro-blogging website, becoming the most retweeted tweet ever. The record for the most retweeted tweet was previously held by US President Barack Obama' famous " four more years" tweet on November 7, 2012, the night he was re-elected.
Host DeGeneres's mega selfie featured Jennifer Lawrence, Lupita Nyong'o and Meryl Streep. "Let's try to set the record for the most retweets," said DeGeneres during the telecast. So far, the post has got over 2 million retweets (2,304,863) and 1,098,837 times favorited.
If only Bradley's arm was longer. Best photo ever. #oscarspic.twitter.com/C9U5NOtGap — Ellen DeGeneres (@TheEllenShow) March 3, 2014
DeGeneres's mega selfie set the record in less than an hour.

Four more years. pic.twitter.com/bAJE6Vom — Barack Obama (@BarackObama) November 7, 2012
Obama's 'four more years' tweet