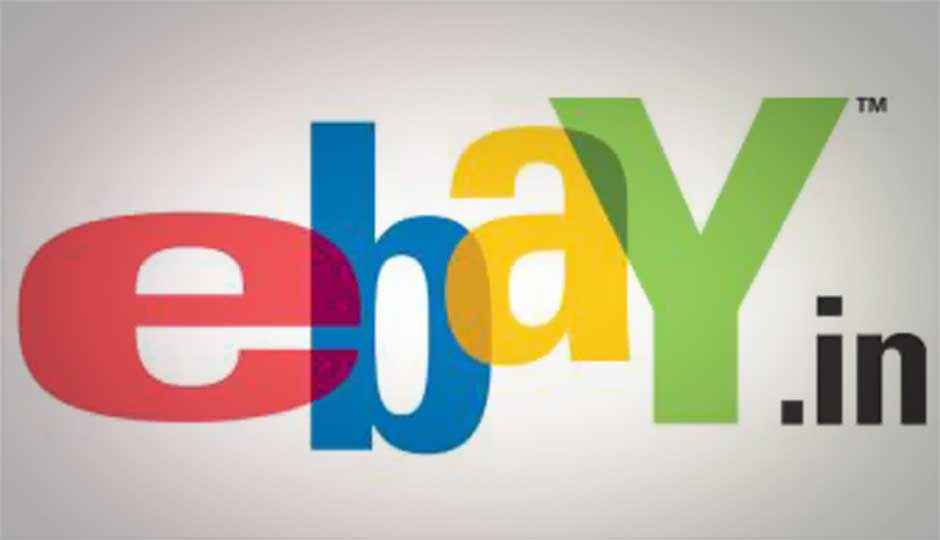 eBay India has announced the eBay India Battle of Gadgets 2011, which ranks India's most popular electronic gadget purchases online over a 12 month period based on an analysis of all eBay transactions. The research report showcases interesting trends of India's Top Gadget Cities, Models & Brands across 7 popular gadget categories - Laptops, Cameras, Mobile Phones, Televisions, Gaming Consoles, Pen Drives and MP3 Players.
Mr. B. Muralikrishnan, Country Manager, eBay India, says,
"Gadgets have always been very popular on eBay India with as much as 50% of all transactions coming from the electronics category. We see a great demand for gadgets from consumers across both metros &tier II and tier III cities. We believe that the rankings of popular gadgets from eBay Battle of the Gadgets 2011 will be a useful guide to gadget shoppers across the country."
eBay Battle of the Gadgets 2011 reveals:
[RELATED_ARTICLE]
Delhi is India's Top Gadget Hub with the most Gadget purchases in the country
Delhi has topped the list of India's top 10 gadget cities followed by IT city Bengaluru. Mumbai takes up the third position before Hyderabad and Chennai. The other cities include Pune, Kolkata, Kanchipuram, Ahmedabad and Kochi.
Sony is India's Most Popular Gadget Brand
Sony's multibrand portfolio & Nokia's mobile phone dominance puts them in first & second place with Samsung, Apple, Seagate making up the Top 5 Gadget Brands. Micromax, LG, Canon, Dell &Lenovo also feature in the Top 10 list.
Top Mobile Brands
Nokia has emerged as the most popular brand in mobile phones category while Micromax and HTC take the second and third position respectively. The fourth and fifth position is ruled by Sony Ericsson and Blackberry.
Top Mobile Models
Sony Ericcson Xperia X10 is the most popular mobile model in India followed by Micromax Q1, HTC Wildfire, Blackberry Curve 8250 & Nokia E7.
Top Camera Brands
Demand from photography enthusiasts has allowed Nikon to capture the first position followed by Sony and Canon. Olympus and Fuji rank fourth and fifth, respectively.
Top Camera Models
The Nikon L22 is the most popular camera model in the country followed by Nikon S3000, Canon A495, Nikon P100 & Nikon L110.
Top Laptop Brands
Dell is the most popular brand for laptops amongst gadget lovers. Other laptop brands preferred by consumers are Acer, Sony Vaio, Lenovo and HP.
Top Laptop Models
The Dell Inspiron 15 is the country's most popular laptop model followed by MacBook Air, Samsung N148, Samsung N150 & Acer 5742.
Top Gaming Consoles
The Microsoft Xbox is the most popular console amongst gaming enthusiasts. The Sony Playstation Portable ranks second followed by the Sony Playstation 3, SonyPlaystation 2 and the Nintendo Wii.
Top TV Brands
While Sony has leaped to the top among TV brands, Samsung and Toshiba enjoy the second and the third position, respectively. LG and VU rank fourth and fifth in the category.
Top TV Models
Sony KLV-32BX300 is India's most popular TV Model followed by Sony KLV-40BX400, Sony KDL-32CX520, Sony KLV-32BX320& LG 22LE530.
Top Memory Device Brands
When it comes to storing data, Sandisk is the most reliable brand followed by Transcend and Seagate. Other brands in the top 5 category are Western Digital and HP.
Top MP3 Brands
Transcend keeps India hooked to portable music &has topped the list of favorite MP3 players. Apple and Sony rank second and third followed by Sandisk and Phillips in this product category.
Top MP3 Player Models
The iPod Touch is India's most popular MP3 Player Model, followed by the iPod Nano, IPod Shuffle, Transcend MP860 & Transcend MP330.
eBay Battle of the Gadgets Methodology: eBay Battle of the Gadgets 2011 research findings were based on an analysis of all online gadget purchases by Indians on eBay between July 1, 2010 and June 30, 2011.
eBay India also revealed some other interesting stats about itself: "On an average day on eBay India, A portable storage device or pen drive sells every 4 minutes, A mobile handset sells every 5 minutes, A laptop sells every 27 minutes, A MP3 player sells every 28 minutes, A digital camera sells every 39 minutes& A video game console sells every 39 minutes."