On the 31st of July, 2015, our "benevolent" government decided that watching porn was too much for our sanskaari lives, and quietly imposed a blanket ban on almost all major porn websites. After much outrage and ridicule, not just by the Indian public, but the entire world, the Government of India, decided to lift the ban… well, kinda.
If you somehow aren't familiar with the story till now, here's a gist of it:
Government: Hey ISPs! Porn is now banned. Block everything.
ISPs: K.
Indians: Y u do dis? :'(
Government: Porn is against our culture. It corrupts the mind and…
World: LOL! #facepalm
Indians: You ain't gonna get our vote!
Government: Uuuhhhhhh… cr*p!
By the following Tuesday, the government backtracked on the ban, and said that only those websites that promote child porn will be the ones banned. This sounds great in theory but it begs the question. How will they find out which sites feature child porn and which don't? As always, the government shifted that responsibility to someone else. In this case, the Internet Service Providers, who are now responsible of finding and blocking websites that feature child porn.
As expected, the ISPs are pretty miffed at this decision and say that the new directive is too, "vague and un-implementable." In a letter that was sent to the Department of Telecom, members of the ISPAI (Internet Service Providers Association of India) have reiterated their stand against child pornography, but say, "The ISPs do not have mechanism to check the content, as the same is dynamic in nature," which is true when you think about it. Are ISPs expected to comb through each porn website? And, even if they do somehow manage to find the websites that feature child porn and ban it, who will be blamed if one of the 'clean' websites suddenly decides to feature it? As they have mentioned, web content is just too dynamic to judge just one single site. As a result, the ISPs have shifted the responsibility back to the government, stating that till the time they are given further directives, the 857 websites that were mentioned will continue to be banned.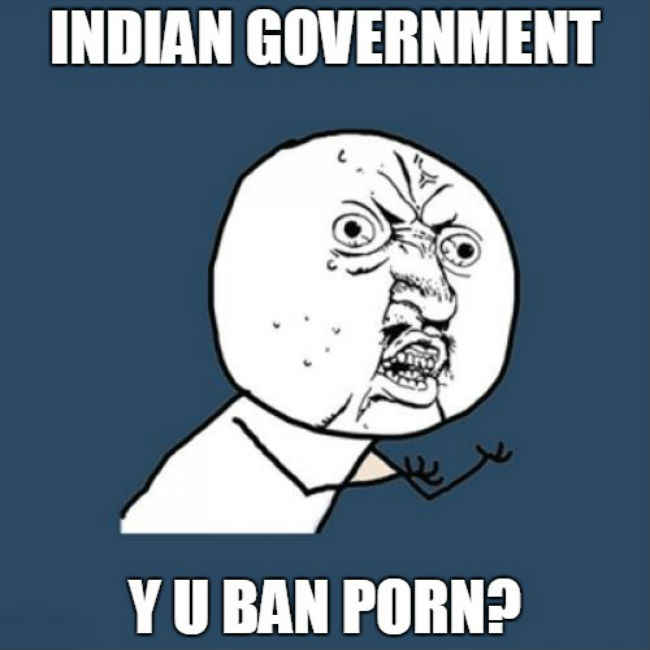 In other words… no porn. Not yet anyway. The Government of India and the ISPs are going to play 'hot potato' with this issue, while we (and a couple of MPs) continue to suffer the effects. The government basically took a leap without checking to see how big the gap was. Now it's falling fast and is looking for anything to break its fall.
Now this is where I can help you, leaders of the nation. The population of India currently numbers more than a billion. why don't you just ask them for a change? I am pretty sure there are hundreds of people who are genuinely concerned about the spread of child porn, and will have better suggestions on how to combat it, rather than a blanket ban. I suggest that you listen to the people that elect you into power, rather than just one random lawyer.
So citizens of India, as you may or may not know, our Honorable Communications and Information Technology minister, Ravi Shankar Prasad, has a Twitter account, and I am sure that he would love to hear genuine suggestions from the concerned citizens of India. Please send 'genuine' suggestions on how to tackle the very real problem of child porn to his account @rsprasad. It's high time we took the future of the internet into our own hands (pun intended).
P.S: On the plus side, VPN users now have a list of 857 porn websites from the government itself!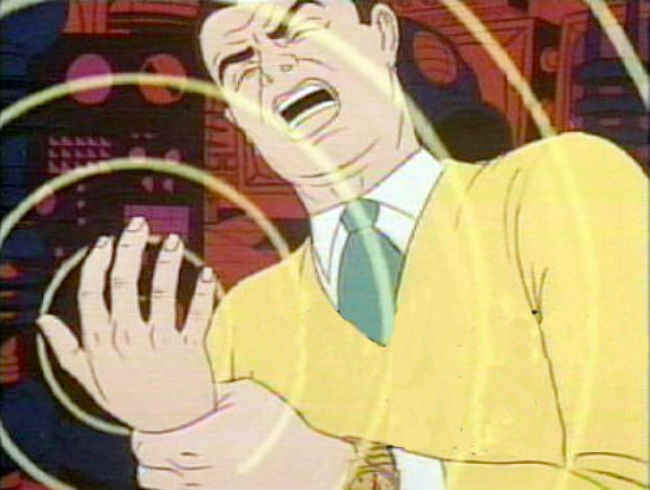 ​