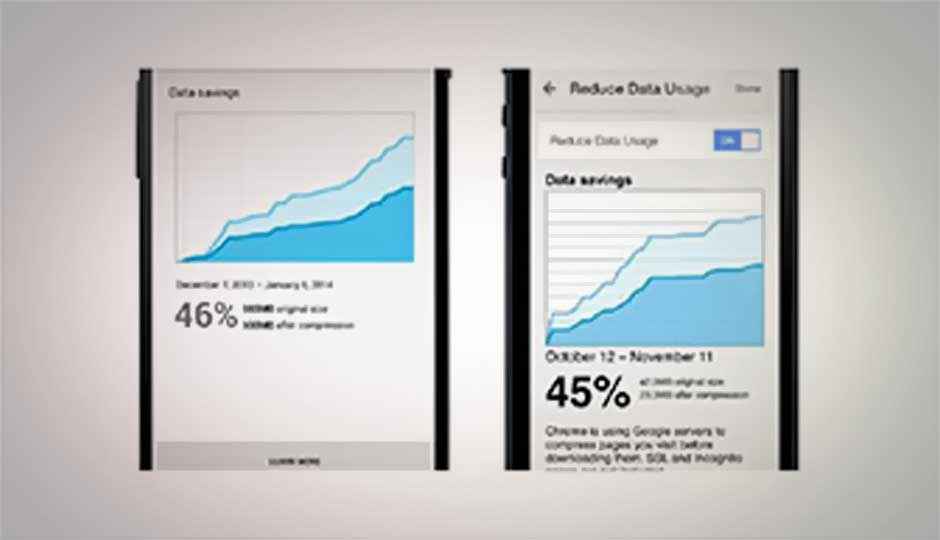 Google has rolled out a major update for Chrome for mobile for iOS and Android. The update brings data compression to help reduce data usage and save money on your mobile plan, along with new app shortcuts and a Google Translate feature.
According to Google, Chrome's data compression and bandwidth management feature will help reduce data usage by up to 50% while browsing the web on Chrome for Android and iOS. The feature also enables Chrome's Safe Browsing technology to protect you against malicious webpages. Google had launched the feature for select iOS users back in September last year and has now rolled the update for everyone.
To update the new features, users have to go to "Settings" > "Bandwidth management" > "Reduce data usage" and turn the toggle to "On." From this menu, users will be able to track how much bandwidth they save each month as you browse on Chrome.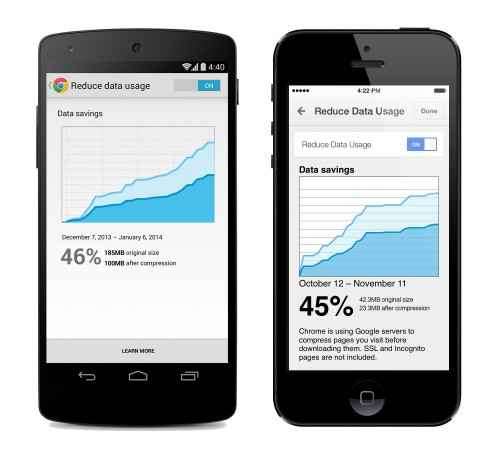 iOS users will also get a new Google Translate feature that will allow users to translate a foreign language webpage with just a click of a button. Android users will get new application shortcuts to specific websites that can be added to your mobile homescreen. Users just have to click on "Add to homescreen" from the toolbar menu for easier access to websites.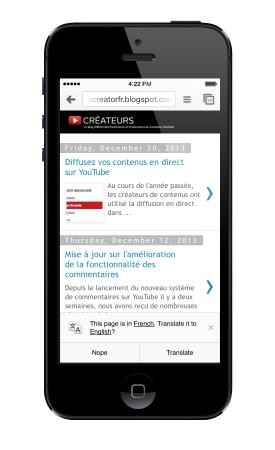 Translate for iOS
Google Chrome has also launched a useful beta feature for all users. Chrome users will now be able to see a small speaker icon next auto play ads and close it easily. This new feature is part of the latest beta version of Chrome but will soon be rolled out to all versions of the browser.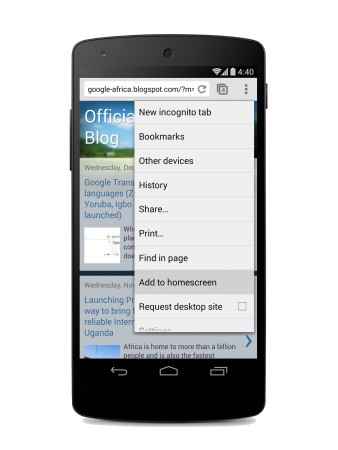 Application shortcuts on Android