Bing has introduced a new feature that allows users to search Facebook photos within the search engine. Users can access this via Bing social sidebar or by visiting www.bing.com/friendsphotos.
When you use Bing search engine to browse photos, you will get results arranged in Pinterest-style waterfall layout, as in the image below: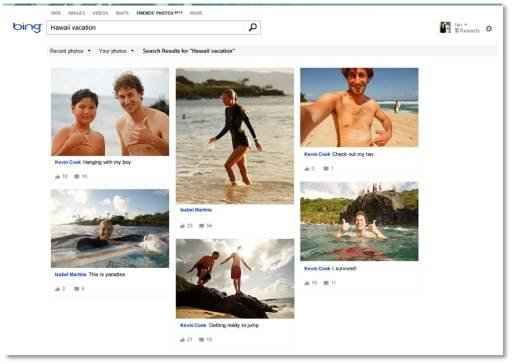 The new feature also enables users to look for photos by keywords (matching texts in photo captions or album titles). It may be noted here this feature isn't available on Facebook right now. "With more than 300 million photos uploaded to Facebook per day, photo viewing is one of the most popular things people do on Facebook," Bing wrote in a blog post. "Bing now lets you quickly find that special photo (out of your friends' thousands) on Facebook with the new Friends' Photo feature."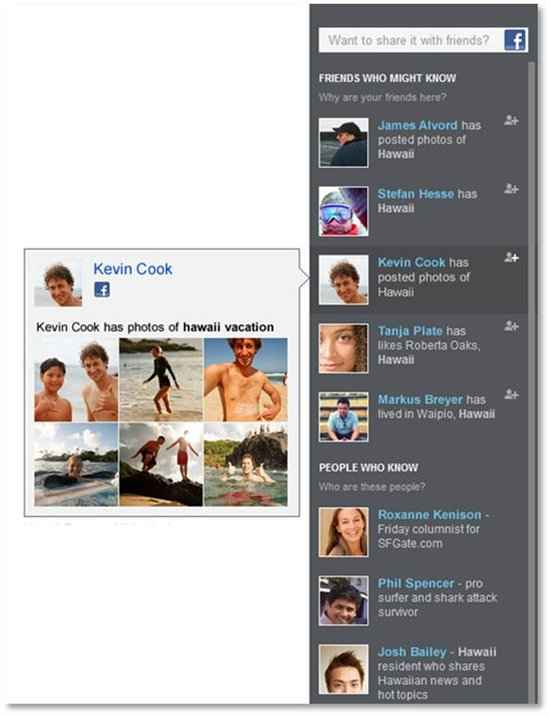 Bing has also taken care of users' privacy, as it only lists photos that have been made public or viewable to friends by a user. Once users access this tool, images appear as a news feed, showing the most recent picture uploaded first. This tool also lets users comment, like and share Facebook photos, within the search engine.
The search engine on the top will have autofill while entering a friend's name. Moreover, users are also given choice to only display photos posted by their friends, or photos posted by fan pages.
The new Facebook tool comes weeks after Microsoft revamped Bing by deepening Facebook integration into the search engine. The company also introduced sidebar that allows friends on social networks to guide on a search. Bing also got an instant snapshot column, which features additional information and links to useful content such as maps, reviews and reservation tools. To find out more about the update, click here.
What do you think of this integration? Let us know in the comments section below: