Social media analytics company Topsy that uses tweets to determine consumer attitudes has been acquired by Apple Inc for $200 million. Topsy is one of the few companies that has access to Twitter's full stream of data since it began.
Topsy was founded in 2007 by Vipul Ved Prakash its current COO, along with Rishab Aiyer Ghosh, Justin Foutts and Gary Iwatani. Topsy has over a dozen patents related to social networks including systems and methods for prediction-based crawling of social media networks and for customized filtering and analysis of social media content collected over social networks. The company is one of the few with Twitter firehose access, and is also one of its first Certified Product partners.
The company recently announced the launch of a search engine for tweets that can search over 400 billion tweets sent since Twitter was first launched. Twitter itself doesn't have a way to do that yet and the company relied on Topsy for all such data.
According to Techcrunch, Apple may use the firm to analyse tweets to recommend apps to users on a more personal basis or to help advertisers display ads to more relevant viewers. An Apple spokeswoman confirmed the deal but wouldn't comment further. "Apple buys smaller technology companies from time to time, and we generally do not discuss our purpose or plans," she said.
Apple has recently acquired Israel-based company PrimeSense, that focused on 3-D sensor technology, for close to $360 million. A spokeswoman for PrimeSense confirmed the deal. PrimeSense is known for its work in sensor technology with Microsoft's Kinect gaming product, that utilizes cameras and depth sensors to capture players' motions and incorporate them into Xbox game play. According to reports the Apple may use the company's technology in its smart watch or the rumored Apple TV.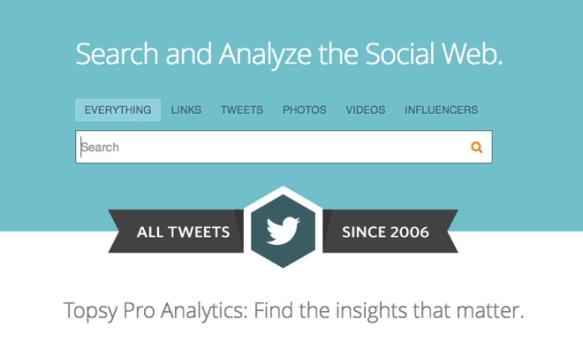 Source: Techcrunch