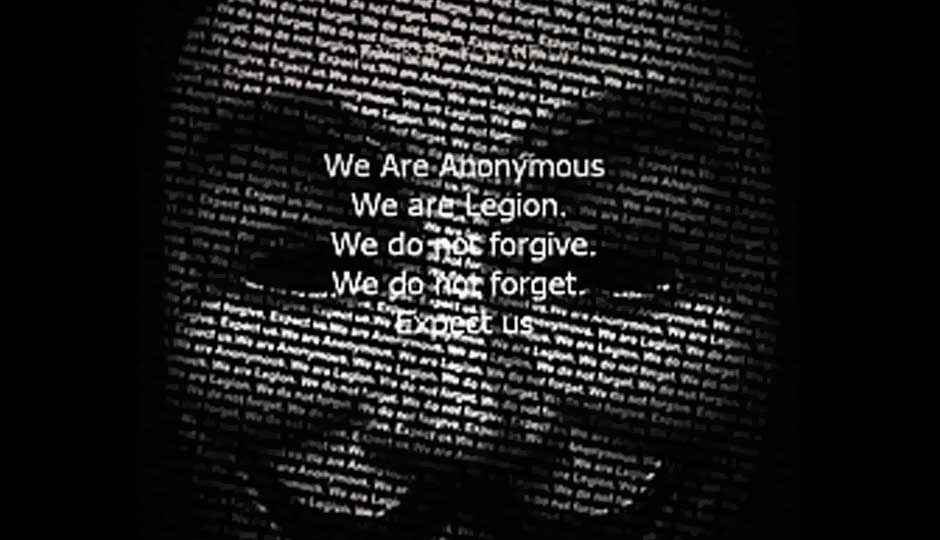 Notorious hacking group Anonymous has struck two BJP websites to protest against the ongoing efforts in India to censor the Internet. Through its Twitter account - @opindia_back, the group announced www.mumbaibjp.org and www.bjpmp.org were defaced. The hacking group also asked people to stage protests against "web censorship" in India on June 9.
According to reports, home page of the victim websites displayed the message posted by Anonymous. On Mumbai BJP website, Anonymous also posted a YouTube link. Earlier, the hacking group attacked Reliance servers, blocking users to access Facebook and Twitter. Instead users were directed to a page featuring hate slogans against the Indian government.
Few days ago, Anonymous had claimed responsibility for cyber-attacks on a host of Indian government websites after the government blocked sites such as Daily Motion, Pastebin, Vimeo and The Pirate Bay.
Anonymous, meanwhile, has also created a Facebook page to garner more support to its efforts. In one of its Facebook posts, the group said:
"There are many people asking us how they can support us for what we are gonna do on 9th june.

We thank you for offering your support, please wait for a while and we will share the Deep Web Links with you when the time comes, we don't want them to be taken down by security agencies before we plan the attack.

Till then, you may help us by spreading this Page over to your friends and ask them to Join Us."
The Indian government has previously made several attempts at bringing in a monitoring mechanism to oversee the online content. Various Internet companies such as Yahoo and Google have already been dragged to the court for allegedly hosting objectionable content.
Do you think Anonymous will succeed in compelling the government to ease restrictions on the Internet? Let us know in the comments section below:

Meanwhile, check out our previous coverages on web censorship row below: