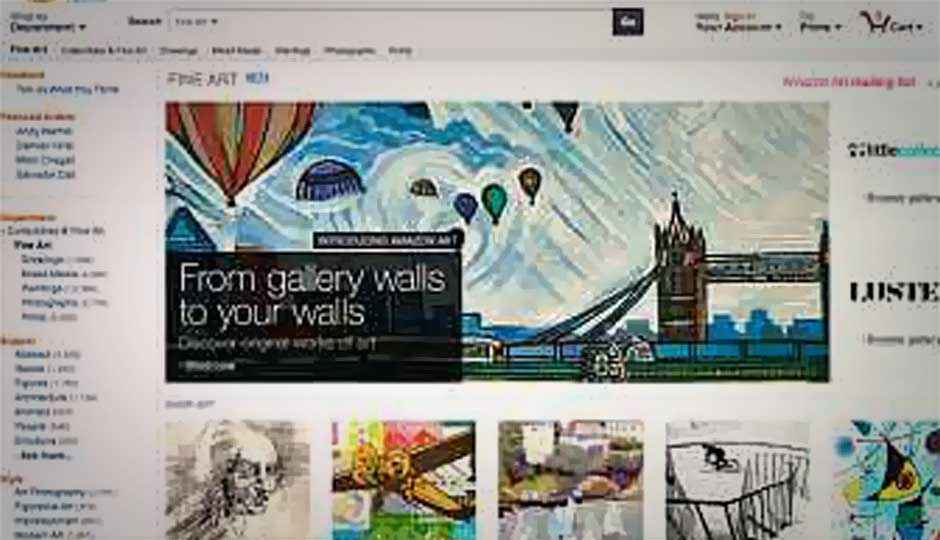 Amazon.com has added a new 'Collectibles & Fine Arts' department that offers paintings and works of art from all around the world. The online retailer has tied up with more than 150 galleries and merchants and is offering a shopping catalog that includes 45,000 works by more than 4,000 artists.
Amazon stated that, Amazon Art allows users to browse in all types of art works (mixed media, paintings, photographs, and prints), ranging from $150 to $4.85 million for an oil painting by American artist Norman Rockwell. Many works by famous artists such as Andy Warhol, Salvador Dali and Marc Chagall are also added for sale on the site. drawings,
Most of the paintings are recent but some Impressionist paintings, from Spanish master Pablo Picasso and a Monet for $2.5 million are also available on the site. Apart from this the Amazon Art Store offers thousands of original works, which has more than 18,000 paintings under $1,000 and around 29,000 paintings are under $5,000. What's more there is even a $10 work of art for sale.
These original and affordable works of art from smaller galleries will benefit the most as the online store will help them broaden their reach and Amazon gets a standard 5-20% commission. Participating dealers handle shipping, insurance, and storage of the stock. Customers are also able to use Amazon's return and shipping policies for extra reliability.
The Amazon Art store is easy to navigate and allows shoppers to search by gallery, type of work, artist, material, price and even by color. The site is competing with online galleries like Artsy and Artnet with its Amazon Art.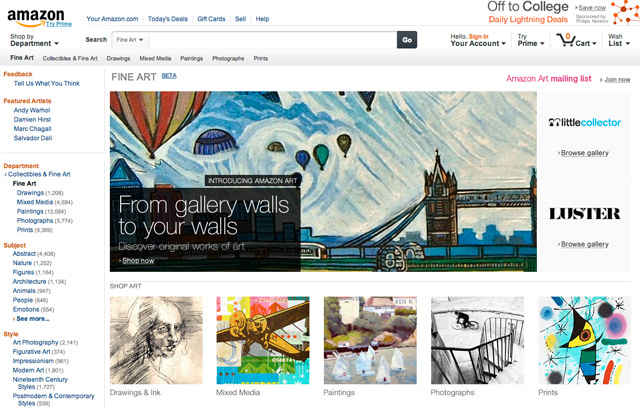 Source: Business Insider