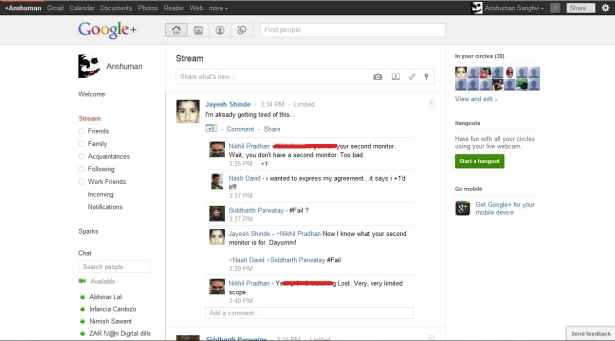 Recently Google invited Reuters to talk about the launch of some "YouTube news" and the decoy turned out to be the first launch of Google . Its invite only system is hyping and spreading it like wildfire. To get started all you need is a Google profile with a valid name and a photograph. Once you are done with that, and have begged and pleaded for your invites, and finally landed yourself at Google , here's what you need to know to navigate your way around with ease....

Getting around
The UI is classic white and looks clean and simple, divided into sections with the header on top -thats the Google tab that will appear on all Google websites. Below that is a 3 column layout, the left section shows you your friend Circles, Spark, and Google Talk. The main central section is a friend stream where you can see updates from your friends. The right side section shows a list of friends and options to Hangout. Here follows a detailed look on all these sections:

The black tab at the top - get used to it! Its omnipresent in everything Google. From Gmail to Google Docs, you can expect to be social all the time. Let us break it down one by one. The Name is your home to Google you can click here anywhere to check out the main page and streams.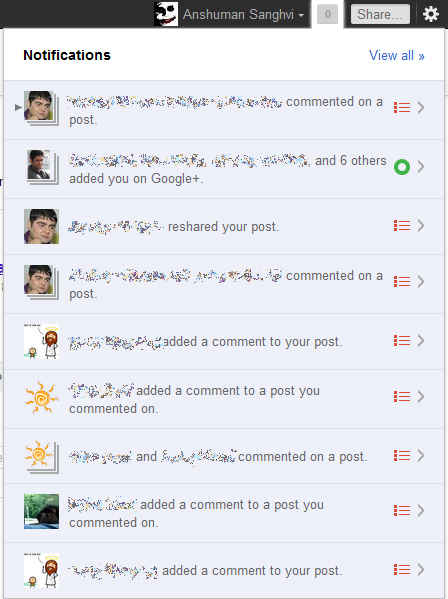 On the right most part you have the notification counter which will list all the updates by you and your friends a-la facebook. Next up is the share option where you can post up status updates/photos/videos/locations etc and tag people and post it on your profile. The settings icon which is seen in all Google services now pops out Google options to change your notifications, security options etc.

Just below the top tab is the main Google logo with four options next to them respective Home, Photos, Profiles and Circles.
The tab the left lets your see various streams from the Circles that you have made. You can click on each circle to see what your friends in them are upto. This is a neat way to control who sees what part of your online acitivities. The incoming link is discussed in the features. To see a list of all notifications you can click on the notifications link. Below that is the familiar Google Talk that has been directly ported to Google .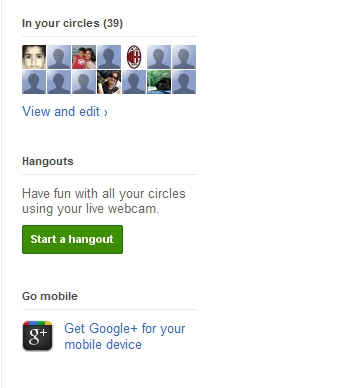 On the right pane you have a friendlist of people in your circles to instantly access their profiles.You can also start a Hangout - which is basically a beefed up Google Talk that allows video chatting.
Click next to read more about Google , its new features, mobile app, and more...

Circles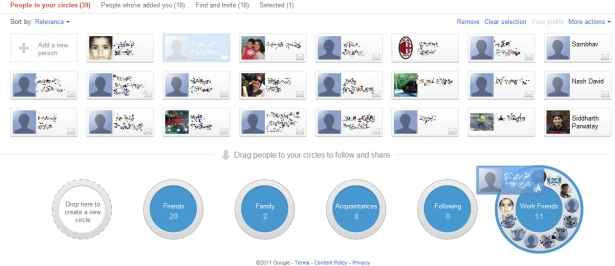 Google implements social networking through "circles" where you can add people to various circles and share information with them. The concept of circles is that you can share select information with select circles. Friends can be in multiple circles and each circle can have its own security and share settings. You can also have a "block" circle to ignore people. To remove poeple from the circle simple drag them out and you get a slick and satisfying animation of a -1 going upwards. Maybe we are reading too much into it, but it seems the guys at Google sure loved Mario.
Hangout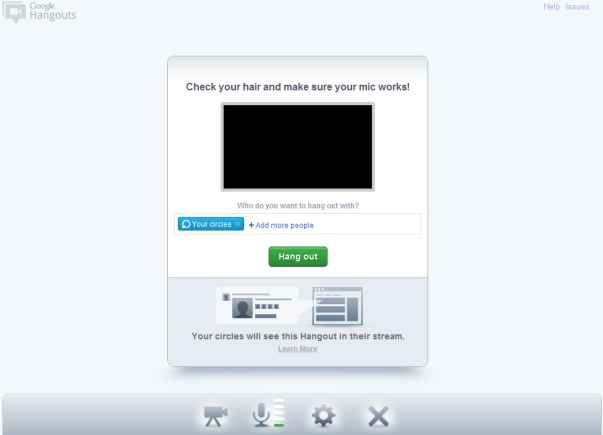 Hangout is an on the spot video chat that you can set up and can be joined in by friends in your circles. Its still a beefed up version of Google Talk, not much else.
Sparks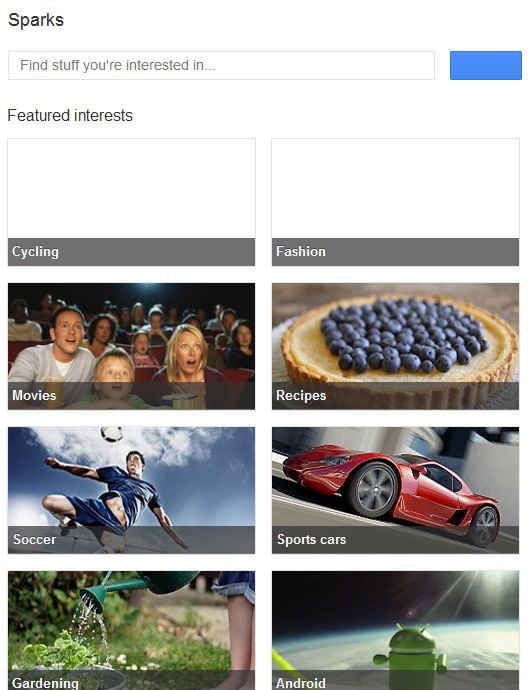 Sparks is a content aggregator that will scout around the web and deliver posts and news that match your interests. You can enter in a search keyword such a cricket and pin it to your main page to check it for updates, a feature similar to iGoogle which delivers your rss feeds and news according to your choices.
Incoming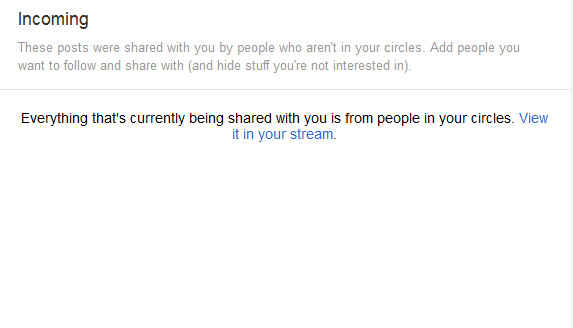 Google also lets you send posts to people not on your Circle and vice versa like Twitter. To see those posts you can go to the incoming page by clicking on its link in the left pane.
Inviting People to Google
You can either invite people if you see an option on the bottom right of your main page, or you can add people in circles using their emails and then posting something on that stream, to automatically send them email notifications to join in.
Sharing stuff with friends: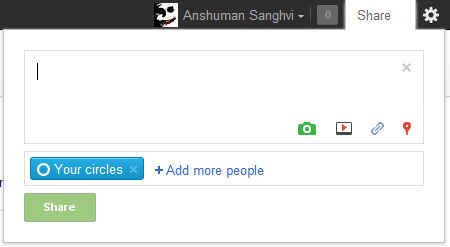 To share posts, photos, videos, location updates etc. you can either post using the main central pane or go to the top tab and select the share text box on the top right which pops down to give you options of sharing it with select circles, other people etc.
Click next to read more about Google , including security and settings, photo upload, and more...
Security and settings:
One of the good things we liked about google was its clean and intuitive security settings.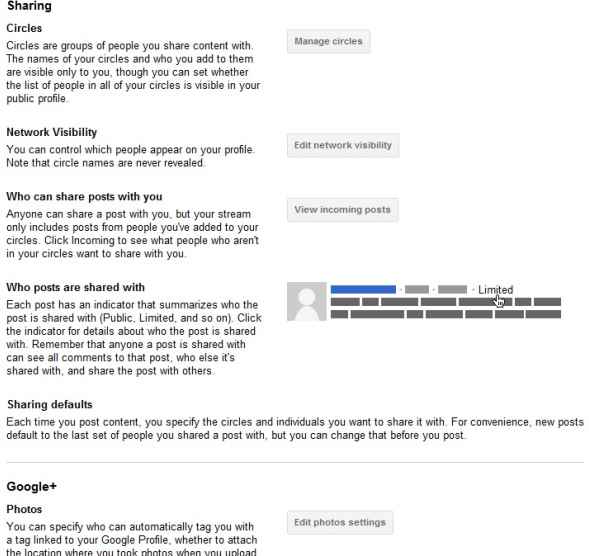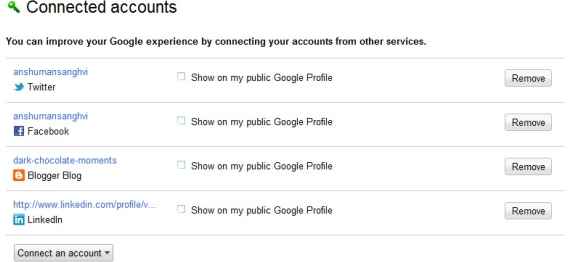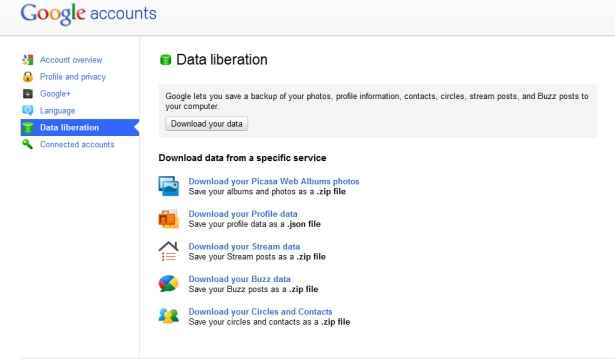 Buzz and 1
When you check your profile page you have the option of 1 and Buzz - two features of Google that have been transported over here. You can see the websites or articles you have "liked" or added!!?? [ 1ed]
Photos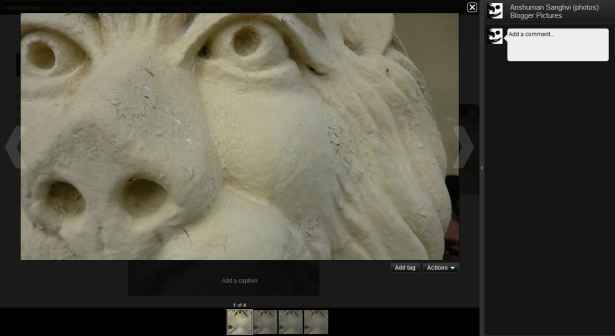 By clicking on the photo button you can upload images one by one or in bulk and create albums just like in Facebook. Viewing photo albums is very pleasing to the eye, as the photos are spread like playing cards and clustered together according to the album.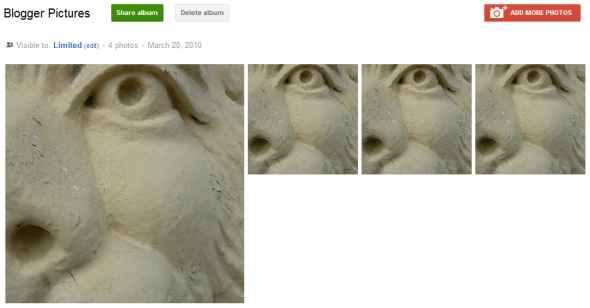 One feature we were pleasantly surprised to see was the photo details option, which not only gives basic photo information but also histograms and f/stop details.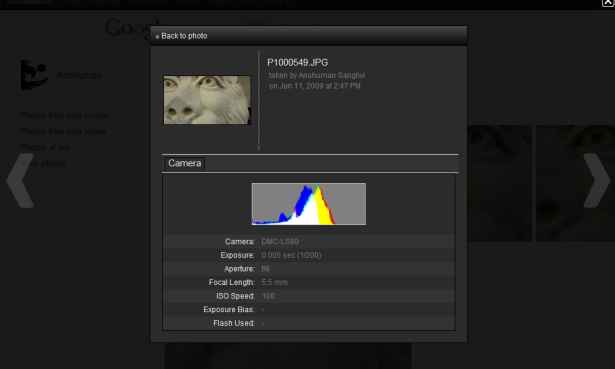 Mobile App
It asks permission to allow location sensing and to automatically upload photos and videos on Google when you first start the app. It is functional, but not as slick to use as Twitter.